Comic Jim Norton On Paris Jackson: 'How Do You Expect Mental Stability Growing Up In That Nuthouse?'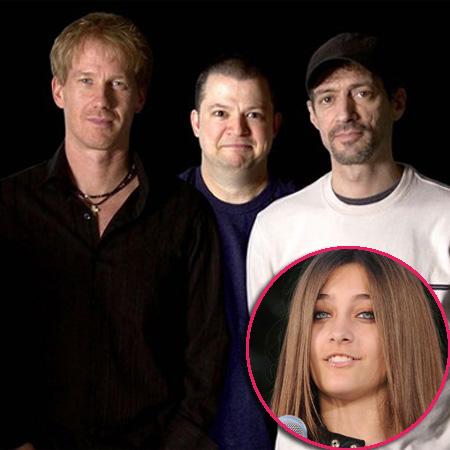 SiriusXM's The Opie & Anthony show has chimed in on Paris Jackson's suicide attempt, doubting the 15-year-old's sincerity to end her life and raising issues with her unconventional upbringing with the Jackson family since her father Michael's 2009 death.
"How do you expect mental stability growing up in that f***ing nuthouse?" show member Jim Norton asked Thursday (possibly referring to the family's well-publicized internal upheaval last summer when grandmother Katherine was whisked away to an Arizona resort, leading to court proceedings that granted cousin T.J. partial custody).
Article continues below advertisement
Co-host Anthony Cumia was even more blunt in his assessment of the venerated show biz clan, calling them "mental patients" and imploring listeners to "stop with this f***ing hero worship of the dumb Jackson family," while calling Paris "the new Wacko Jacko."
The comedy show also called into question how sincere Paris's attempt to kill herself was, as host Gregg "Opie" Hughes said, "I think over 90 percent of the people who fail in suicide attempts are not trying to kill themselves.
"Cause if you're really trying to kill yourself, there's so many other ways to do it," he said. "It's more you're screaming for attention -- the people that are really trying to kill themselves, they're the ones jumping off the f***in' bridges, shooting themselves in the head, hanging themselves knowing that's its pretty tough to get out of, jumping off the top of a building, walking in front of a train -- that's all way past the, 'I'm just looking for attention s**t.'"
Article continues below advertisement
Their insights come with some heavy life experience, as Norton, 44, admittedly slashed his wrists at 18, saying the drastic move was "for attention" and not an earnest attempt to end his life.
"It was not a true suicide attempt," the outspoken New Jersey-born funnyman admitted. "I forget I got the scars sometimes, it's embarrassing."
Elsewhere, another comic with a past history of suicide attempts, Artie Lange, send a kind tweet regarding Jackson's attempt, referring to her quoting the Beatles classic Yesterday prior to the tragic turn.
The Dirty Work star tweeted to the troubled teen, "Paris Jackson. Stay Strong. Make the next Beatles song you quote be " Here Comes The Sun ". My prayers are with you!"
The Opie & Anthony Show airs weekdays on SiriusXM at 6 am ET.
If you, or anyone you know, is struggling with thoughts of suicide, please immediately seek help — you can speak with a skilled, trained counselor at a national Suicide Prevention Lifeline crisis center in your area, anytime 24/7 — call 1-800-273-TALK (8255).