Exclusive
Prince Michael Jackson Visits Sister Paris In Hospital After Suicide Attempt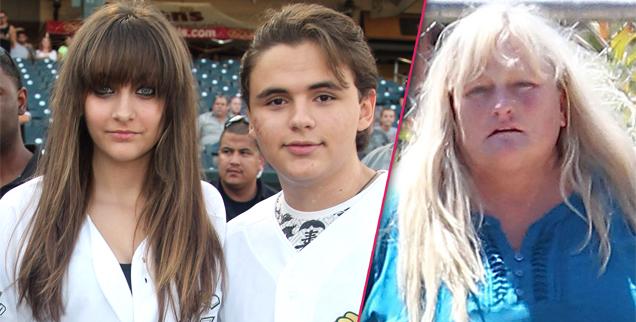 Prince Michael Jackson has visited his estranged sister Paris at the Los Angeles area hospital where the teenager is recuperating after her attempted suicide, RadarOnline.com has exclusively learned.
The eldest child of pop icon Michael Jackson spent time with Paris, 15, on Thursday, a Jackson family source revealed.
The siblings, who had once been "thick as thieves, had a major falling out when Paris began to spend time with their biological mother, Debbie Rowe. Prince disagreed with Paris' decision to do so and wanted nothing to do with Debbie, which Paris couldn't understand," an insider told RadarOnline.com.
Article continues below advertisement
"Paris kept pushing Prince and they drifted apart. As Paris began to spend more time with Debbie, Prince was hanging out with his girlfriend.
"However, all of that changed after Paris' suicide attempt. Prince stepped up, as he always does and told Paris how much he loves her in a phone call and vowed to help her in the aftermath of the suicide attempt. He visited her on Thursday."
Paris, said to "emotionally distraught" at the thought of having to testify in her father's wrongful death suit, slashed her wrist early Wednesday morning and was rushed to the hospital.
Jackson family sources previously told RadarOnline.com the 15-year-old, who has been battling depression, felt the strained relationship with Prince had weighed on her.
"Paris feels like her old life is slipping away," the source said.
However, no matter "what Michael Jackson's children face, they will always stick together. It is how their father raised them, and it's what he would have wanted. Nothing or no one can break that bond, no matter who may try to do so," the family source added.
If you, or anyone you know, is struggling with thoughts of suicide, please immediately seek help — you can speak with a skilled, trained counselor at a national Suicide Prevention Lifeline crisis center in your area, anytime 24/7 — call 1-800-273-TALK (8255)