Crime Scene Photos From 'Blade Runner' Oscar Pistorius Shooting Death Of Girlfriend Show Bullet Holes Low On Bathroom Door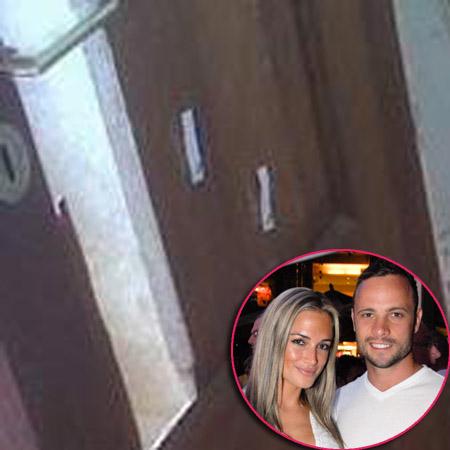 Article continues below advertisement
As we previously reported, as the 26-year-old athlete is accused of premeditated murder in the 29-year-old model's death, as prosecutors said he shot to kill her as she hid in a bathroom following a violent Valentine's Day argument.
We've also learned that officers involved in the investigation are under questioning as well, after one of Pistorius' watches came up missing from his home.
Pistorius gained international fame as the first-ever double-amputee runner in Olympic competition, garnering the nickname, the "Blade Runner."
He's due back in court in South Africa's Pretoria Magistrate's Court June 4.