Accused Killer Oscar Pistorius Can Leave South Africa, Judge Rules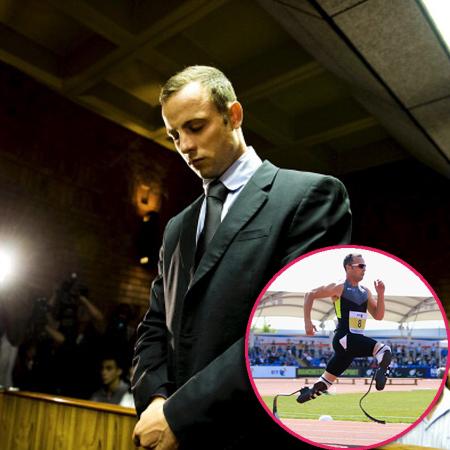 South African Judge Bert Bam eased the restrictions on Oscar Pistorius' bail conditions during a hearing at North Gauteng High Court Thursday, letting the accused murderer leave his home country to compete in running events.
"I find no reason why Pistorius should be forbidden from leaving if he's invited to compete in athletic events in other countries," Bam told the court. (Pistorius, 26, was not in attendance Thursday.)
Article continues below advertisement
Pistorius, according to the judge, must provide officials with his itinerary prior to traveling abroad, and must surrender his passport within a day of returning. The athlete's attorneys say he doesn't have any immediate plans to compete, but thing may change depending on his finances as the legal proceedings unfold.
Pistorius will also be able to visit the estate he fatally shot girlfriend Reeva Steenkamp at on Feb. 14.
The Blade Runner, according to South Africa's Mail & Guardian, will not be under supervision moving forward, meaning he'll be able to drink alcohol if he so chooses.
Pistorius, who gained international fame as the first-ever double-amputee runner in Olympic competition, has pleaded not guilty to premeditated murder in Steenkamp's death, claiming he thought he was shooting at a robber.
He was released on 1 million rand ($108,000) bail last month.