Convicted Murderer Jodi Arias Taken Off Suicide Watch And Returned To Jail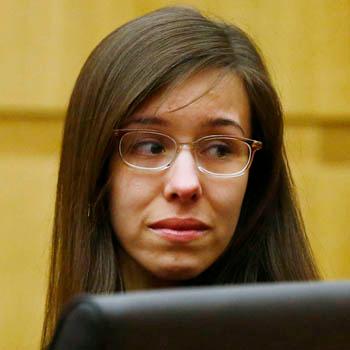 Article continues below advertisement
Now back at Phoenix's Estrella Jail, which has been home to Arias for almost five years since she was arrested for the June 2008 butchering of Travis Alexander, she is being housed alone in a cell "on closed custody status" and only allowed out one hour each day for access to phone calls and showers, according to the Maricopa County Sheriff Office (MCSO).
While on suicide watch at the Lower Buckeye Jail following the jury's decision in the four-month trial, the 32-year-old was not allowed to have any visitors and her mother, Sandra Arias, was turned away last Thursday when she tried to see her devastated daughter.
VIDEO: Jodi Arias Testifies Before Congress, 'SNL'-Style
Jodi is scheduled to be back in court on Wednesday, May 15, at 10 a.m. PST/1 p.m. EST for the delayed penalty phase of her case, when the same jury who convicted her will begin the process of deciding whether Arias lives or dies by lethal injection.
If they decide the bloody murder of Alexander - during which he was stabbed 29 times, had his throat slit and was shot in the face – was not "especially cruel," then the judge will set sentencing and decide if Arias should get life without parole or with parole after 25 years.