Exclusive
Jodi Arias 'Not Well' Following Guilty Verdict, Says Friend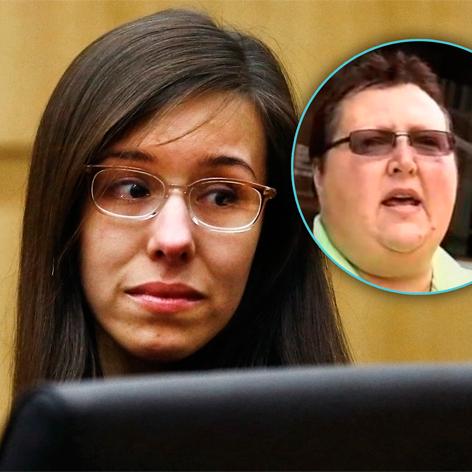 The woman who speaks to a jailed Jodi Arias each night says she's "not well" after a jury found her guilty of slaying her one-time boyfriend.
"We are all very, very scared and sad," Donavan Bering told RadarOnline.com via text message on Thursday after speaking to Arias, 32, in the hours after The Maricopa County Sheriff's Office put on suicide watch.
Arias, 32, admitted she killed Travis Alexander in 2008 but claimed self-defense. She now faces life in prison potentially even the death penalty ­ for first-degree murder.
Article continues below advertisement
In addition to being a close pal, Bering runs Arias' Twitter account which disappeared in the aftermath of the verdict -- the same account where Arias, earlier this week, admitted she'd contemplated suicide and would have accepted a plea deal "years ago" if it wasn't for her victim's family.
TWITTER SCREEN GRABS: Jodi Arias Tweets About Contemplating Suicide
Bering and Arias became friends in the Estrella Jail when they were incarcerated at the same time, but since her release Bering has kept in touch with the convicted killer and become close to her family.
She said the guilty verdict was a shock to the family, which is now fearful of the future.
Bering also said that despite reports that the Twitter account had been suspended, she still manages the account for Arias and took it down "for a few days" but added it will be put back up soon.
The sentencing phase for Arias begins on Thursday at 4pmET/1pmPT and RadarOnline.com will be livestreaming the proceedings.