Exclusive
Convicted Murderer Jodi Arias Didn't Turn Mother Away From Psych Ward: She's Out Of Visitation Hours Until Sunday, Says Friend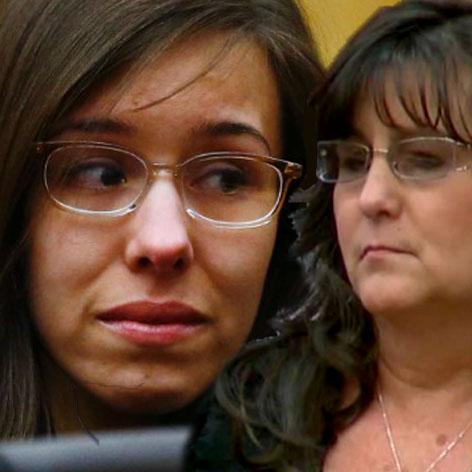 Jodi Arias is being held in the psych ward of the county jail following her first-degree murder conviction in the death of Travis Alexander and RadarOnline.com has exclusively learned why her mother Sandy Arias was turned away from visiting her daughter Thursday night.
Shortly after 5 p.m. Sandy and her twin sister entered the Lower Buckeye Jail, which was reported by HLN's Nancy Grace, but they quickly exited the building just a few minutes later.
Article continues below advertisement
Donavan Bering , the former inmate who has maintained a relationship with Jodi spoke with her Thursday night and told RadarOnline.com what happened.
"All her visit time was up until Sunday," Donavan explained via text message.
She said that Jodi is in the same jail system even though she's been moved to another location and she confirmed that she was able to speak with via the telephone.
Jodi won't be back in court until Wednesday for the aggravation phase of her trial and Donavan told RadarOnline.com that the guilty verdict has been a trying and emotional experience for her and Jodi.
"I'm doing the best I can, just as she is," Donavan said.
Donavan reiterated to RadarOnline.com that she removed Jodi's Twitter account and that any other account that claims to be Jodi is fake, as are websites that are claiming to raise money for Jodi to hire new defense attorneys.
"It was me and only me, no one else," she said about the decision to suspend the controversial account, but maintains that it will be back up in a few days.
Jodi is facing the death penalty following her murder one conviction. RadarOnline.com will be livestreaming the proceedings on May 15.