Exclusive
Hype Gaining For Kitchen Nightmares Restaurant Re-Launch: Tickets Selling On eBay & New Employees Hired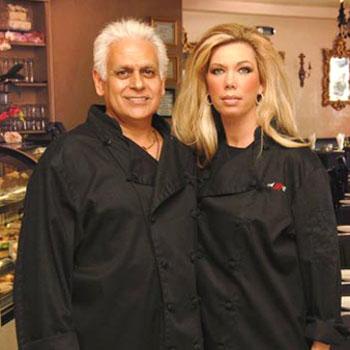 After a horrendous showing on Gordon Ramsay's Kitchen Nightmares, Amy and Samy Bouzaglo will be re-launching their restaurant on Tuesday and RadarOnline.com has exclusively learned tickets to the event that were given away by a publicity company are now selling online for a profit!
"Customers will be able to decide who is correct: a famous celebrity chef or the marketplace that has supported the small, locally-owned business for six years," the press release for Amy's Baking Company stated last week.
Article continues below advertisement
"Diners will also have the opportunity to meet and judge for themselves the character of owners Amy and Samy Bouzaglo, who have devoted their lives to and earn their living from their small restaurant."
But according to commenters on Yelp, free tickets were easily obtained by sending an email to the couple's publicity company — in turn, some people granted tickets live out of town and had no intentions of attending in the first place, and have been trying to sell their tickets on sites like eBay for nearly $200.
Article continues below advertisement
According to Yelp, the Scottsdale, Ariz. restaurant will really have to prove itself on Tuesday because they still have a disappointing two stars on the restaurant review site and commenters continue to slam the Bouzaglos venue writing things like, "What you saw on the show is exactly what I experienced during my one and only visit to this alternate dimension of delusional egocentricity several weeks ago.
"If I could give this place a zero I would," another reviewer wrote.
Experiencing what they call "cyber bullying" from bloggers and patrons online, the Bouzaglos first engaged their negative reviewers on their Yelp, Facebook and Twitter accounts which only further escalated the couples poor reputation, but Radar has exclusively learned a social media strategist, Kinsey Schofield, has now taken over their accounts in an effort by the PR company to bring a drama-free and positive reputation back to Amy's Baking Company.
"Amy and Samy are an odd couple, but their intentions are pure," the source told Radar.
"They really want to run a successful business and are making more of an effort to listen to the public rather than assume they know what people want. They're more willing to go with the whole 'customer is always right' thing than they ever were before."