Will Diners Prove 'Kitchen Nightmares' Wrong? Controversial Amy's Baking Company's Re-Opening Sells Out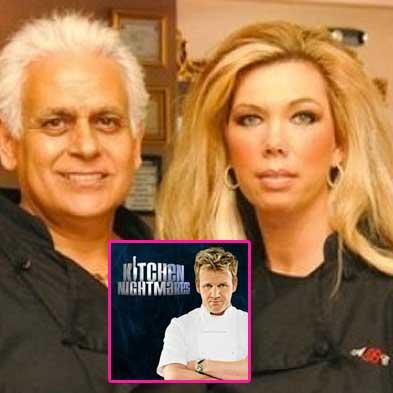 The embattled eatery, Amy's Baking Company Bakery Boutique & Bistro, is holding a grand re-opening on May 21, and the place is already fully booked!
"Amy's baking company grand re-opening tuesday sold out," tweeted
Jason Rose of Rose + Moser + Allyn Public Relations, the damage control company owners Amy Bouzaglo and her husband Samy have hired.
As RadarOnline.com has been reporting, Kitchen Nightmare host Gordon Ramsay bailed on his attempt to help the Bouzaglos fix their failing restaurant -- a first for the popular Fox show -- saying that they refused to take his advice.
Article continues below advertisement
Former patrons and employees piled on, calling the Scottsdale, Arizona couple rude, accusing them of misrepresenting menu items, and revealing they pocketed the waitstaff tips!
Amy and Samy launched an online PR campaign, denying all of the allegations and vowing to come back bigger and better.
"Customers will be able to decide who is correct: a famous celebrity chef or the marketplace that has supported the small, locally-owned business for six years," Samy said on the restaurant's Facebook page.
Do you think Amy's Baking Company can recover? Would you dine there? Sound off in Comments.