Exclusive
More Kitchen Nightmares! Health Department Finds Staff At Amy's Baking Company Failed To Wash Their Hands -- And Worse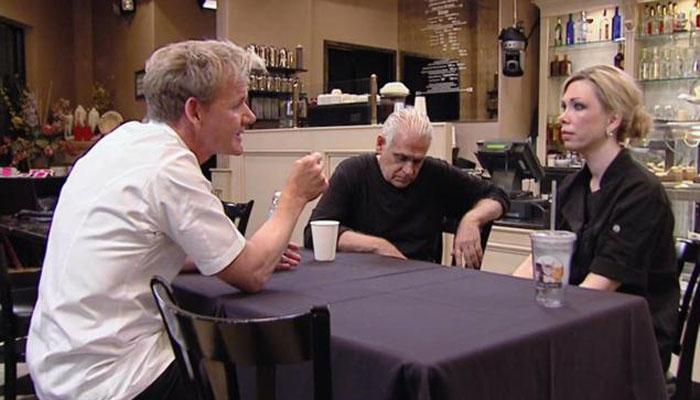 Gordon Ramsay wasn't the only one who got an up-close look at the horrors hiding in the kitchen of Amy's Baking Company: The restaurant has a history of health violations, including incidences of employees not washing their hands, missing sanitizer, fish and meat sauces used beyond their expire dates -- and more.
In records uncovered exclusively by RadarOnline.com, Arizona's Maricopa County Health Department lists the conditions at Amy and Samy Bouzaglo's restaurant.
Article continues below advertisement
"Employees started shift and did not use kitchen hand wash sink to wash hands," one report reads. "Dishwasher did not wash hands between washing dirty and clean dish ware."
During other visits, investigators found, "tuna and meat sauce beyond discard dates," "several food cases and containers and on floor," "pizza cutter stored in standing water at 105F" and the "dish machine not sanitizing on final rinse."
In any case, they're certainly used to drama in their lives. As RadarOnline.com reported, Amy is a convicted felon.