Exclusive
Tina Simpson's Secret Suicide Note! She Threatened To Shoot Herself And Husband Joe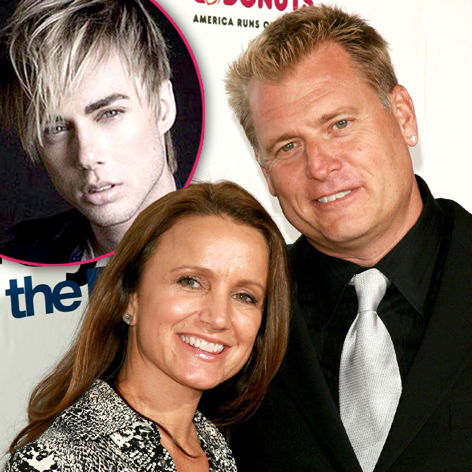 Article continues below advertisement
In the note, Tina, 53, also said she wanted to shoot Joe , her husband of 35 years, for cheating on her, a family insider reveals.
Tina left the note in the Encino home she shared with Joe and he found it! Joe immediately handed it to his lawyers who were handling his divorce proceedings.
"Tina was so distraught when she found out about Joe's secret gay affair, she immediately wrote a suicide note," a source close to the Simpson family tells RadarOnline.com.
"It was fairly detailed and she said she wanted to shoot herself for what Joe had done to their 35-year marriage. Worse still, Tina wanted to shoot Joe as well. She was just so angry with him.
"But, instead of killing herself, Tina headed straight to a New York hotel to confront Joe about Bryce Chandler Hill.
"However, when Joe returned to the Encino home in Los Angeles they shared, he found the note, made a copy and gave it to his divorce lawyer as a bargaining tool for the settlement.
Article continues below advertisement
Tina eventually offered Joe half of the family fortune.
As RadarOnline.com previously reported, Tina offered Joe the financial settlement because he wanted to put an end to their divorce battle quickly.
"An offer of a 50 percent split of everything under the Simpson name has been offered to Joe," a source close to the family told RadarOnline.com.
"That includes the coveted Jessica Simpson Collection, which Joe desperately wanted because that's the real cash cow."
Joe was busted about his affair with Bryce Chandler Hill when Tina found some modeling pictures of the baby-faced blonde boy toy in their home.
"They were taken in and around the house and she was suspicious because she didn't have a clue who the boy was," a family source told RadarOnline.com exclusively.
And things started to take a turn for the worse when Tina began to enquire about Bryce, whom she had never met.
Article continues below advertisement
"Because Tina looks after Jessica's fashion label, she meets a lot of people who work in the fashion industry," the source continued.
"In one meeting, somebody mentioned Bryce and she couldn't talk about him because she didn't know anything about the boy."
It was then that Tina enlisted daughter Jessica's best friend CaCee Cobb for help in finding out who the boy was.
"CaCee uncovered some personal pictures of Joe and Bryce posing together and showed Tina.
"Tina sent Joe, who was back in New York, a text message asking if he had anything to tell her. She quizzed him about Bryce but he denied knowing the kid.
"But Tina knew where Joe was staying and wanted to confront him in person.
"Tina wanted answers. She flew to New York to make an unannounced visit to Joe."