Exclusive
Joe Simpson Will Never Publicly Admit He's Gay, Says Family Insider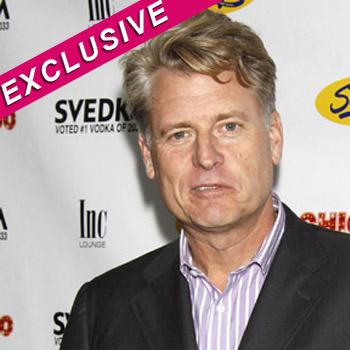 Article continues below advertisement
"Joe doesn't want to publicly admit he's gay," an insider exclusively told RadarOnline.com.
"Despite his alleged dalliances with gay men, he's still a devout family man. He knows he's deeply embarrassed Tina, Jessica and Ashlee, especially by the way he's been outed.
"As a matter of respect to them, he's decided that he won't be commenting about his sexuality; it's a private discussion for their ears only.
"He feels terrible for hurting Tina in such a way, especially because their relationship was built upon the foundation of a beautiful friendship.
"Joe's also afraid of destroying his reputation as a pastor and a Christian. In his youth group he spoke against homosexuality and taught his kids that it was wrong. He would look pretty hypocritical if he came out now," the insider revealed.
As RadarOnline.com previously reported, Prison Break star Lane Garrison, who is close to the Simpson family, doesn't believe there's any truth in the gay allegations.
Article continues below advertisement
The 32-year-old actor lived under Joe's roof for a year before finding fame in Hollywood, and he told RadarOnline.com that Joe is a kind-hearted family man who was an incredible influence to him as a young man determined to find fame in the acting world.
"I don't believe any of the stories that suggest Joe had relationships with other men while he was married to Tina," Lane said in an exclusive interview.
"They are the perfect family, and I got a chance to see that when I lived with them first hand. I grew up with Jessica and Ashlee, and Joe and Tina were incredibly nice to me and treated me like their own son.
"Joe was especially important in my life because he helped me get to where I am today. Our families know each other well, even my sister works as one of his assistants.
"I don't know what is going on out there in L.A., I'm shooting a movie out of town, but I don't believe Joe is gay.
"He was always very loving towards Tina and the family are super close," Lane revealed.
Joe Simpson's Gay Male Escort Tells All: 'He Had An Insatiable Appetite For Sex'