Joe Simpson's Gay Male Escort Tells All: 'He Had An Insatiable Appetite For Sex'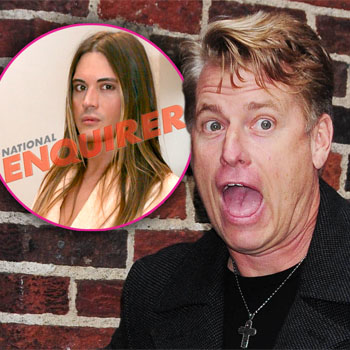 Article continues below advertisement
"Over the course of two hours or so, we rolled around, kissed and gave each other oral," Joey told the Enquirer.
"We'd take breathers and then start up all over again. He seemed to have an insatiable appetite for sex and never really appeared tired."
The former Baptist minister was "very much pleased" with the session, according to Joey, and paid him $600 "for my time, not for sexual services."
Joey claims he and Joe have exchanged text messages since the May romp, trying to set up another meeting, but haven't worked anything out yet.
"Whatever the case, I'm probably not the only one. After being a family man, and a religious one to boot, for all these years, I'm sure he's out sowing his wild oats with a bunch of boys," Joey said.
"Joe has lived a lifetime of deceit regarding his sexuality. Before the dust settles, I wouldn't be surprised to hear about a lot more guys coming forward."
Pick up the latest issue of the National Enquirer, on newsstands Thursday, for the entire bombshell interview with Joey.