Exclusive
Revealed! How Joe Simpson's Wife Discovered His Affair With A 21-Year-old Boy Toy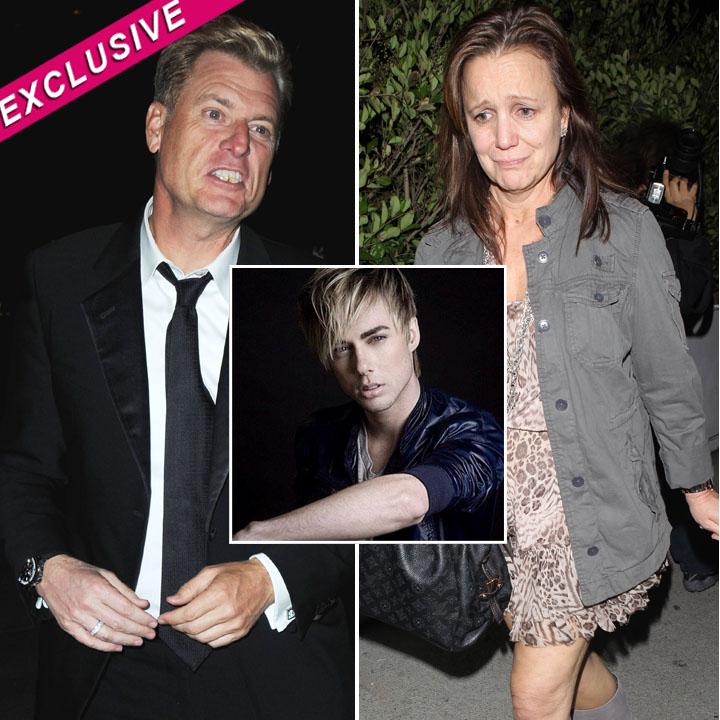 Article continues below advertisement
Not knowing who the boy was, Tina investigated and she soon learned the truth in a brutal hotel lobby confrontation.
"Joe got busted after Tina found some modeling pictures of Bryce in her home," a source close to the Simpson family exclusively told RadarOnline.com.
"They were taken in and around the house and she was suspicious because she didn't have a clue who the boy was.
"Joe and Tina's marriage was in trouble and they had a make or break vacation booked in Hawaii, so she didn't ask Joe any questions at that point.
"However, when they returned to Los Angeles Joe bizarrely got on a plane to New York, just six hours after they had landed in California.
"She thought it was suspicious, but she still didn't suspect anything. Tina thought he was just going there for a business meeting," the insider said.
But things started to take a turn for the worse when Tina began to enquire about Bryce, who she had never met, or knew anything of.
Article continues below advertisement
"Because Tina looks after Jessica's fashion label, she meets a lot of people who work in the fashion industry," the source continued.
"In one meeting, somebody mentioned Bryce and she couldn't talk about him because she didn't know anything about the boy."
It was then that Tina enlisted daughter Jessica's best friend CaCee Cobb for help in finding out who the boy was.
"CaCee uncovered some personal pictures of Joe and Bryce posing together and showed Tina.
"Tina sent Joe, who was back in New York, a text message asking if he had anything to tell her. She quizzed him about Bryce but he denied knowing the kid," the insider said.
Smelling a rat, Tina decided to take the bull by the horns the source said. She knew where Joe was staying and wanted to confront him in person.
"Tina wanted answers," the source revealed. "She flew to New York to make an unannounced visit to Joe."
Article continues below advertisement
"Bryce is desperate to become famous, he's done lots of modeling shoots and wants to become an actor.
"When he met Joe, he knew what a good job he had done in managing Jessica and Ashlee's careers and wanted a piece of the pie himself.
"But the sad thing is, he mocks and laughs at Joe behind his back. He doesn't care for him in the same way Joe does for Bryce.
"Bryce has been boasting about this for months, but no one believed him at the time," the source divulged.