Exclusive
LeAnn Rimes 'Far From The Innocent Victim She Portrays' & Using Lawsuit Against Teacher For Publicity, New Court Papers Charge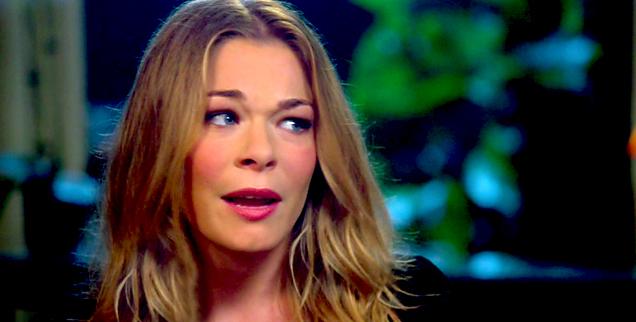 LeAnn Rimes is "far from the innocent victim she portrays" in her invasion of privacy lawsuit against a teacher and mother of six, and has used the lawsuit to generate tons of publicity, stinging new court documents charge, RadarOnline.com is reporting exclusively,
Rimes is suing mother-of-six Kim Smiley, alleging she taped a phone call without the singer's permission. The suit was borne of a Twitter war between Rimes, her supporters and detractors, all of which led to Rimes phoning Smiley, who is not a fan.
Article continues below advertisement
"Far from the innocent victim she portrays in her complaint, Margaret Leann Rimes Cibrian has used this incident to generate publicity for herself at every opportunity," charge the new court papers obtained by Radar.
"Her staff, agents, attorney and others have lost no chance to give interviews, sent 'twitter' messages or otherwise publicize the alleged incident through electronic media."
The sharp language is contained within a demurrer filed by Steve White, attorney for Smiley. The papers also note that the two causes of action filed by Rimes carry a penalty of only $5,000 each (more if actual damages are suffered).
While one source close to the situation described the legal tactic as a "stalling" action, it's the strongest salvo yet by Smiley fighting back against the wealthy singer.
A judge will likely rule on the motion at the case's next hearing, scheduled for June 5.
Smiley at one time was a Rimes' Twitter follower but then stopped and eventually took her account private. That did not stop some Rimes' fans from harassing Smiley and other detractors of the singer.
Article continues below advertisement
The online nastiness between the pro- and anti-Rimes camps reached a fever pitch when one of Rimes' online pals had lunch with her and they phoned Smiley. The call was recorded and parts ended up online.
Smiley's new court papers charge that Rimes invasion of privacy claim is invalid because Rimes was in a crowded cafe, "in the company of her admirers, all of who could and did easily hear both sides of the conversation."
California penal code on confidential communications specifically excludes communication made in a public gathering or in a circumstance where it is reasonable to expect the communication may be overheard, according to the papers.
Rimes went into a treatment center last year and was urged by some close to her to stay off social media.