Exclusive
Justin Bieber Is Mad His Friends Are Partying With His Ex!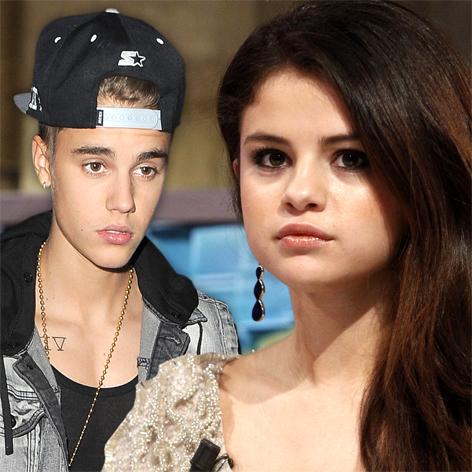 Not only are Justin Bieber's best friends throwing wild parties at his mansion while he's away on tour, but they're also hanging out with his ex-girlfriend – and RadarOnline.com has exclusively learned he's far from happy about it!
A prominent member of the Baby, Baby singer's entourage, King Kevi was spotted leaving Selena Gomez's Los Angeles area house last Thursday night, and while a source exclusively told Radar that the relationship is purely platonic, it has still caused tension among the tight-knit pals.
Article continues below advertisement
"Kevi and Selena are friends. There was a party that night with 15 or 20 people – just a little kick back – and they were hanging out smoking hookah with some buddies," the insider told Radar.
The aspiring rapper, who has been living at Bieber's Calabasas, Calif. estate for the past few months, didn't tell Justin he was heading over to hang with his ex, and got an angry phone call when photos of him there hit the Internet.
"Justin was p*ssed," revealed the source. "He said, 'Yo, why were you kicking it with her? I thought you and I were homies.' He doesn't think they're hooking up but doesn't want his closest friends partying with her.
"Kevi told him there was nothing going on and they've gotten over it, but Justin is always suspicious something sexual is going to happen."
Unlike the wild all-nighters that Bieber's crew throw at his house with "five dudes and about 42 girls," that go on until dawn and include smoking weed and drinking countless bottles of Ciroc vodka and Stella Artois beer, the get-together's at Gomez's nearby Tarzana home are much more low-key.
Article continues below advertisement
"She barely ever drinks when she has parties – it is not like the ones they throw at Justin's where it is all out, this is just a kickback hanging out with friends. They usually go on to 1 or 2 in the morning," revealed the regular guest.
There were also rumors that King Kevi was trying to patch things up between 19-year-old Bieber, and Gomez, 20, who split up in January after almost two years of puppy love, but their friend says that would never happen!
"They talk sometimes but not that much – once every two or three weeks," explained the insider. "I don't think they'd ever get back together, even though she's not dating anyone else right now."
Even though he's got no intention of a romantic reunion, the All Around The World singer would be furious if his friend started dating the Spring Breakers star.
"Kevi thinks she is smoking hot but he is like Justin's brother so has to keep it low key," the source said.
"Honestly I don't know when he'll see her again. She's going to do press for her new album, so Kevi is going to keep a bit of distance for awhile."