Exclusive
Lindsay Lohan Sugar Daddy Arrested For Drugs! 'He Had It Coming' Says Her Dad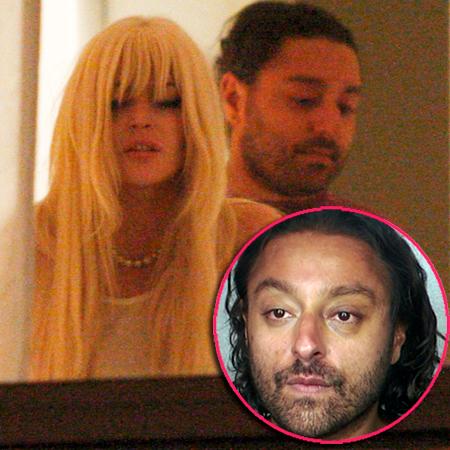 Lindsay Lohan's billionaire buddy Vikram Chatwal was arrested in Florida after authorities say he was in possession of cocaine, marijuana, heroin and prescription pills and her father Michael Lohan exclusively told RadarOnline.com that "he had it coming!"
The hotel owner has been a companion of the troubled starlet for the last few years, but he was arrested at the Fort Lauderdale/Hollywood International Airport on April 2 when the TSA found he had hidden the drugs in his crotch and in his bag.
Article continues below advertisement
"I am totally outraged," Papa Lohan preached to RadarOnline.com.
Chatwal was booked on one count of trafficking heroin and seven counts of possession for cocaine, marijuana, ketamine, and prescription drugs including lorazepam, buprenorphine, clonazepam and alprazolam.
Lindsay's father said he was thrilled to hear the news from the local sheriff's because they "know how much I hate this guy.
"I hope all the money in the world can't get him out of this one," Michael raged.
"After seeing pictures of him in the past partying with Lindsay in the Dream Hotel it scares me to think that he had ketamine in his possession. I can only image what might have or would have happened to Lindsay with a sick person like this."
Michael said that he hopes Chatwal gets the maximum penalty, and said he spoke with Lindsay's mother Dina Lohan and is furious with her in this situation.
"Even worse, after communicating with Dina she has the nerve to actually defend Vikram. Birds of a feather flock together!"
However, Dina told RadarOnline.com that she didn't even speak to Michael about the matter.
"I have no communication with my ex Michael, and the next time I see or speak with him will be on April 26 in a New York courthouse regarding unpaid child support...and that's if he shows up," Dina said.