Has Monica Had A Little Nip Tuck? The Lowdown On Lewinsky's New Look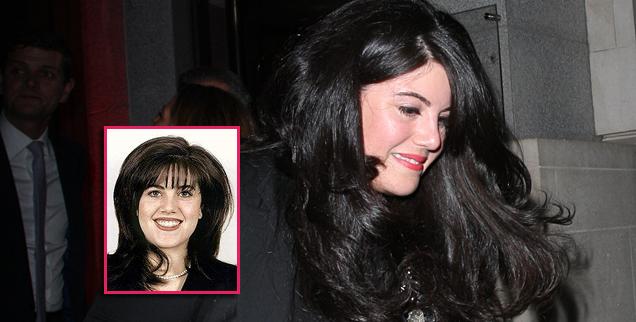 Monica Lewinsky hit the town for a night out in London last week, and her surprisingly slimmer appearance has set tongues wagging that she she may have had a little help from the surgeons in order to achieve her glam new look — according to a new report in the National Enquirer.
The infamous White House intern is said to be in talks to appear in the new series of the controversial FOX show The Swan, which turns "ugly duck­lings" into "beautiful swans" and pays for ex­tensive plastic surgery along with counseling, dental work and personal training.
Article continues below advertisement
"Monica has big plans – books, speak­ing engagements, a documentary and even a clothing line," a close source tells the Enquirer about President Bill Clinton's former paramour.
"And she wants to look her best for her return to the limelight."
Dressed in an all black outfit, Monica looked so different that medical experts – who have not treated Lewinsky - agree that she may have gone under the knife.
"It appears she lost weight but may also have had surgical procedures to offset the saggy side effects," Dr. Jeffrey Spiegel, a prominent cosmetic surgeon from Boston, told The ENQUIRER.
He lists $500 in Botox injections to her forehead, about $1,500 for filler injections in her cheeks, and up to $5,000 for liposuc­tion on her neck, as procedures she may have undergone.
To find out how Monica could get $75,000 worth of plastic surgery to alter her look, pick up the latest issue of the National Enquirer -- on newsstands Thursday.