Monica's Come A Long Way From The White House! Lewinsky Hangs Out With The Royals In London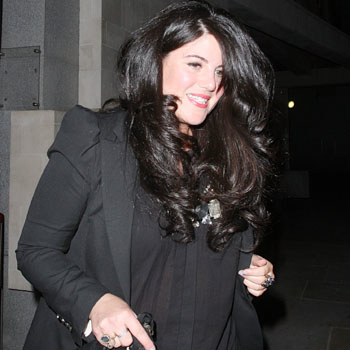 Article continues below advertisement
The buxom brunette celebrated socialite Heather Kerzner's birthday at the Downtown Mayfair where she was dressed in head to toe black and wore her brunette hair around her shoulders with a slight curl.
Monica fled the United States after her scandal became public knowledge and attended the London School of Economics in 2005.
She is reportedly in talks to receive a $12 million advance to write a tell-all book about her affair with the POTUS, which could include her intimate love letters to Clinton.