Exclusive
Erin Moran Needs Major Therapy Before Appearing On The Swan, Says Contestant Who Claims Show Ruined Her Life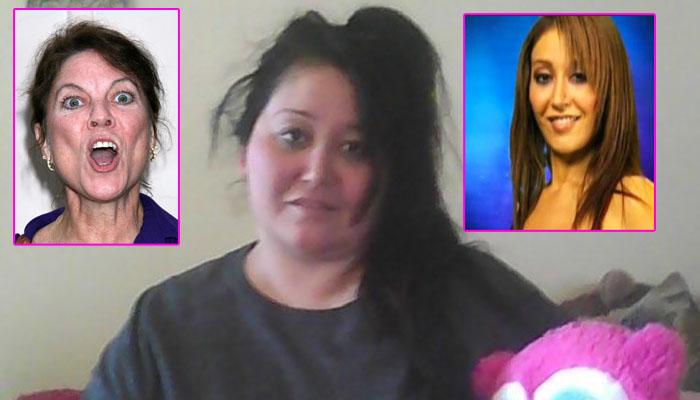 The woman who blasted the reality TV show The Swan for ruining her life says Erin Moran should have major therapy before doing a celebrity version of the competition that offers plastic surgery to "ugly ducklings."
And while she thinks the former Happy Days star will need psychological support, Lorrie Arias believes Monica Lewinsky will be just fine.
Speaking exclusively to RadarOnline.com the 42-year-old says: "I think Erin Moran would need a lot of therapy before she does anything like that.
Article continues below advertisement
"I have seen that she is unstable."
But the Corona, California widow thinks the former White House intern who notoriously had a sexual relationship with President Bill Clinton, will fare much better.
"Monica Lewinsky, she has self-esteem," Lorrie says. "She worked at the White House.
"You have to have some kind of self-esteem for that. Before the show she's fine…and afterwards she'll be even better."
As RadarOnline.com previously reported, Lorrie said that despite having more than $300,000 worth of procedures when she was on The Swan in 2005, her weight has since soared to 300 pounds and her mental health has plummeted.
"I am agoraphobic, on meds and unable to enjoy life," she said.
But Lorrie – who has given RadarOnline.com an exclusive photo of what she looks like today – argues that it's not the plastic surgery that is the problem, it's the alleged lack of psychological support during and after the series that left her reeling.
The mom-of-two was mourning the loss of her husband Ruben when she signed up for The Swan.
Article continues below advertisement
A life-long yo-yo dieter, she had lost 90 pounds but had inches of excess saggy skin she wanted to get rid of.
While on the show she had a catalogue of procedures including a face, butt and chin lift and eight pounds of excess fat and skin removed from her body.
But while she loved the plastic surgery Lorrie slams the show's producers for allegedly offering just four 15-minute therapy sessions during the two-and-a-half months of filming.
"One time the therapist asked me to speak to 'Little Lorrie', myself as a child – talk to her and give her comfort," she says.
"However, when filming stopped so did my meeting with the therapist.
"She was a working psychologist who had her own practice so she was busy. I understand that.
"But the doctor opened up old emotional wounds and didn't help me to work through them."
Once the show was over Lorrie says the free therapy ended and – although she did see a psychologist for a while – she couldn't afford to maintain the treatment.
Article continues below advertisement
Shortly afterwards she was diagnosed with having bipolar disorder, post-traumatic stress disorder and says she only leaves her home once every two months to get medication from her psychiatrist, which the county provides.
And while she is still on friendly terms with The Swan plastic surgeon Dr. Randal Haworth, she says it's the lack of psychological support that has left her life in a mess.
Lorrie says contestants should receive hour-long therapy sessions during filming and be given free psychotherapy after they leave the show.
"They should be free because the show makes a lot of money," she says.
Despite her traumatic experience Lorrie says she has no regrets about being on The Swan.
She says: "It was worth the plastic surgery – just not the scrambled brains!"