Justin's London Woes Continue! Bieber Booed By Fans After Arriving Over Two Hours Late For Concert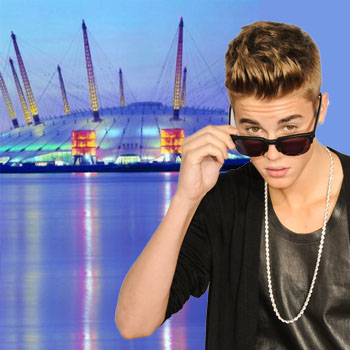 Justin Bieber left his fans fuming after turning up to his London gig more than two hours late Monday night.
When the teen heartthrob did eventually turn up on stage, instead of the crowd going wild with joy, Beliebers booed their idol!
The O2 arena apologized on behalf of the 19-year-old — tweeting: "Justin Bieber is now on stage and apologizes for the lateness of his show."
However, the 10:30 p.m. start was way past the bedtime of many of his young fans who had to leave before they could even catch a glimpse of him.
Article continues below advertisement
Twitter was on fire with messages from furious concert goers who wanted to voice their anger with one user saying: "@justinbieber booed 4 times now, where are u, beliebers r waiting x" while another simply wrote "LOL what a douche."
Enraged fans could be the least of Bieber's problems however as he will now reportedly face fines of $15,000 for every minute he goes over the arena curfew of 11 p.m.
As RadarOnline.com previously reported, Bieber has been causing quite a stir in the English capital after storming out of London's Cirque Du Soir club - where he was planning to hold his birthday bash.
The singer slammed the club for the party fiasco, calling it his 'worst birthday' ever after they reportedly ejected him at 2 a.m. when his entourage had a run in with the night spot's security.
Bieber has denied reports that the incident took place after the club wanted one of his underage friends - Will Smith's 14-year–old son Jaden - to leave the premises.
"I love how the club wanted to give the press another reason to why we didn't stay at their weak a** cub so they wouldn't look bad for me walking in and right back out," he wrote on Instagram. "I said 'worst bday' but that was due to dummies pushing over my fans and being overly aggressive."
Bieber is set to play four nights at the O2.