Dog The Bounty Hunter: Lawyer For Max Factor Heir & Convicted Rapist Told Me His Hiding Place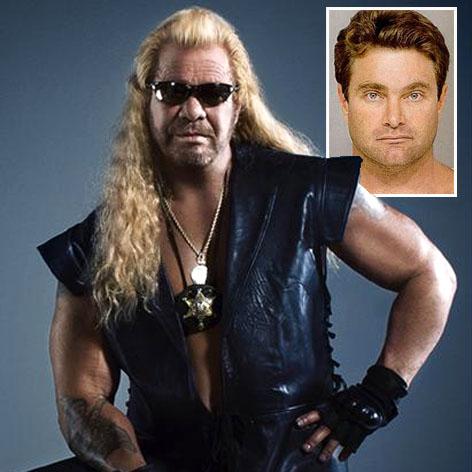 When Andrew Luster fled the country during his multi-count rape trial, it set off a massive manhunt that ended with Dog the Bounty Hunter capturing the fugitive.
Now, nearly 10 years after that event, Dog the Bounty Hunter has broken his silence about how he captured Luster, telling RadarOnline.com exclusively that he got the key information from Luster's own attorney, Richard Sherman!
"His own lawyer told me where he was," Duane "Dog the Bounty Hunter" Chapman exclusively told Radar.
Article continues below advertisement
Sherman died in April, 2011 and according to the Los Angeles Times he previously denied giving away the fact that Luster, 49, had fled to Mexico during his trial.
But Dog explained that Sherman revealed the information in a crafty way.
"Sherman became very nice to me," the bounty hunter told Radar. "We used to tease each other. And at one point he said to me, 'I'm going to tell you something Dog, so don't be so dumb.'
"And then he said, 'The guy (Luster) speaks Spanish. Do you get it?'"
Dog got it.
"I had leads that pointed to Thailand and Mexico. Right then I dropped all my leads on Thailand and focused on Mexico."
Dog developed an informant, found Luster and then was jailed in Mexico for weeks!
And despite Luster's convictions, Dog believes the judge was right in scheduling a new sentencing hearing.
According to the Ventura County Star, Ventura County Superior Court Judge Kathryne Stoltz has scheduled a sentencing hearing for April 4 — but refused the requests for a new plea agreement offer and new trial.
Judge Stoltz ordered the hearing because she stated the court "failed to state specific reasons for imposing full consecutive sentences."
Luster previously claimed that Sherman encouraged him to flee during the trial.
With all the controversy surrounding Luster's trial and attorney, Dog told Radar: "I caught him but he deserves a new sentencing hearing."
Dog the Bounty Hunter's new TV show will be seen on the CMT network.