Is Chicago's Public Enemy No.1 Dead? Mystery Surrounds Mexican Gang Shooting, Rumors Rife 'El Chapo' Guzman Murdered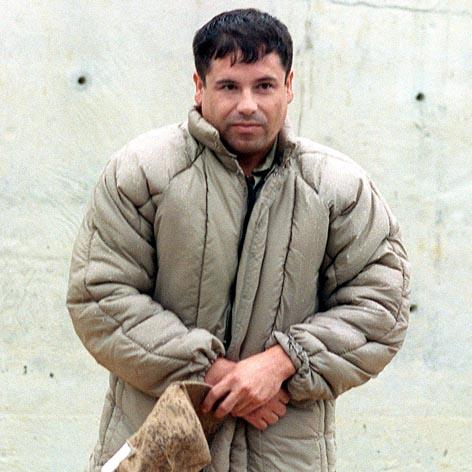 Is Chicago's new public enemy no.1 no more?
Rumors are rife that Mexican billionaire drug kingpin Joaquin Guzman , also known as 'El Chapo,' has been brutally murdered in a fire fight with members of a rival cartel, RadarOnline.com is reporting.
Guatemalan authorities claimed late Thursday they were investigating if Guzman was one of two men killed in the Peten, an area bordering Mexico that is controlled by Los Zetas, a rival gang to Guzman's powerful Sinaloa cartel.
Article continues below advertisement
Interior Minister Mauricio Lopez Bonilla told AP that security forces were on the ground, searching the site where the reported violence occurred. However, no bodies have been found, and it hasn't even been confirmed if a gun fight
happened.
Earlier, government spokesperson Francisco Cuevas told local media that at least two men were found dead in the region.
"We have to wait for all the technical information in order to determine if, in fact, one of the dead is of Joaquin 'El Chapo' Guzman," he said.
MORE ON:
Celebrity Justice
Article continues below advertisement
Guzman's Sinaloa Cartel is widely considered Mexico's most powerful drug trafficking organization.
"The cartel's tentacles stretch from New York City to Buenos Aires and almost every major city in between," a profile of the syndicate on Latin American analysis group InSight Crime's website, says.
"It has successfully penetrated government and security forces wherever it operates," the profile notes. "It often opts for the bribe over the bullet and alliances over fighting, but it is not above organizing its forces to overrun areas
that it wants to control by force."
In 1993, 'El Chapo' was arrested in Guatemala and extradited to Mexico. He was indicted and jailed on drug charges and murder, but escaped from a high security prison in 2001 after bribing prison and law-enforcement authorities.
Since his escape, he has managed to elude all authorities.
As RadarOnline.com previously reported, the Chicago Crime Commission and the DEA named Guzman Chicago's Public Enemy No.1, a title last held by Al Capone during the Prohibition era.