Have Mexican Drug Cartels Claimed Yet More Victims? Police Chief Disappears, His Two Brothers Found Shot Dead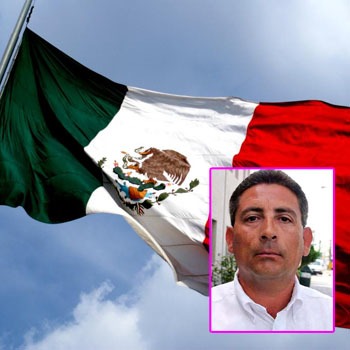 Article continues below advertisement
The Tamaulipas Attorney General's Office would not confirm the double deaths however, as the rise in drug cartel-related violence is rumored to have made local officials fearful of revealing details about ongoing murder investigations.
Instead, the state Attorney General's Office is focusing on the hunt for Garza, and "has instructed a delegation in Nuevo Laredo to correspond to the respective authorities to establish the collection of information leading to determining the city official's whereabouts," revealed a news release.
This is not the first head of police to fall victim to the all powerful drug lords in the notorious town, which lies on the banks of the Rio Grande south of Laredo, Texas. In 2005, a previous police chief was gunned down and murdered on his first day in the job, and in 2011 cartel members killed a retired army general who had been put in charge of the police.
Among the rows of sleazy bars and dusty highways, Nuevo Laredo is home to the infamous Los Zetas drug cartel, which operates its bloody business in at least 11 states of Mexico and is the instigator of a violent turf war with the rival Gult Cartel gang.