Demi Moore Ready To File For Divorce From Ashton Kutcher, Claims Report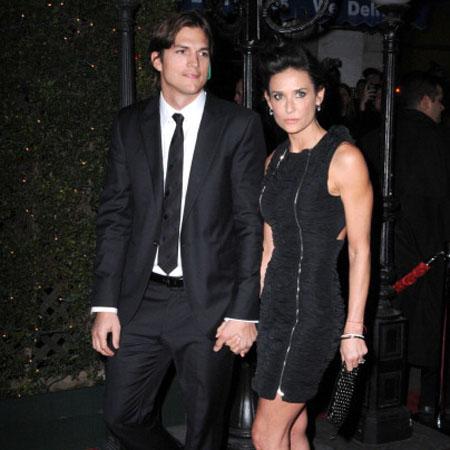 Demi Moore is expected to file for divorce from Ashton Kutcher as early as Tuesday, according to a new report.
The NY Post first reported the story, with an insider saying that the decision -- which comes 16 months after their 2011 split -- was spurred by the couple's disagreement over what the financial settlement should be.
The actor, who pulled in $24 million for his work on Two and a Half Men in 2012, not only replaced Charlie Sheen on the show, but took his title of TV's highest-paid actor, and Demi "has had enough" of his lowballing, a source told the paper.
Article continues below advertisement
"Ashton made a lot of money after marrying Demi -- a lot more than she made -- but despite him becoming just as famous through her, he believes he doesn't owe her that much."
Kutcher, who filed for divorce in Dec. 2012, could be headed to a trial with his ex, according to the paper. Both come to the table with legal powerhouses, as Kutcher is represented by attorney-to-the-stars Laura Wasser, while Moore has hired New York-based William Beslow.
"Ashton has been very difficult during the talks -- you could even say he has been hostile" the source said. "After over a year of attempting to reach a settlement, Demi is definitely ready to move on.
"It's hoped lawyers for both sides can reach a settlement this spring, otherwise the divorce will go into litigation and trial."
As RadarOnline.com previously reported, Demi's relatives and pals had been concerned over the star's inability to fully get over ex Kutcher, who's moved on to dating Mila Kunis, his former That 70s Show co-star.
The source said the sexy Moore is upbeat despite the stormy road ahead: "She is healthy and happy, and just wants to move on with her life."