Demi Moore's Sexy Holiday Week At Bikini Boot Camp In Mexico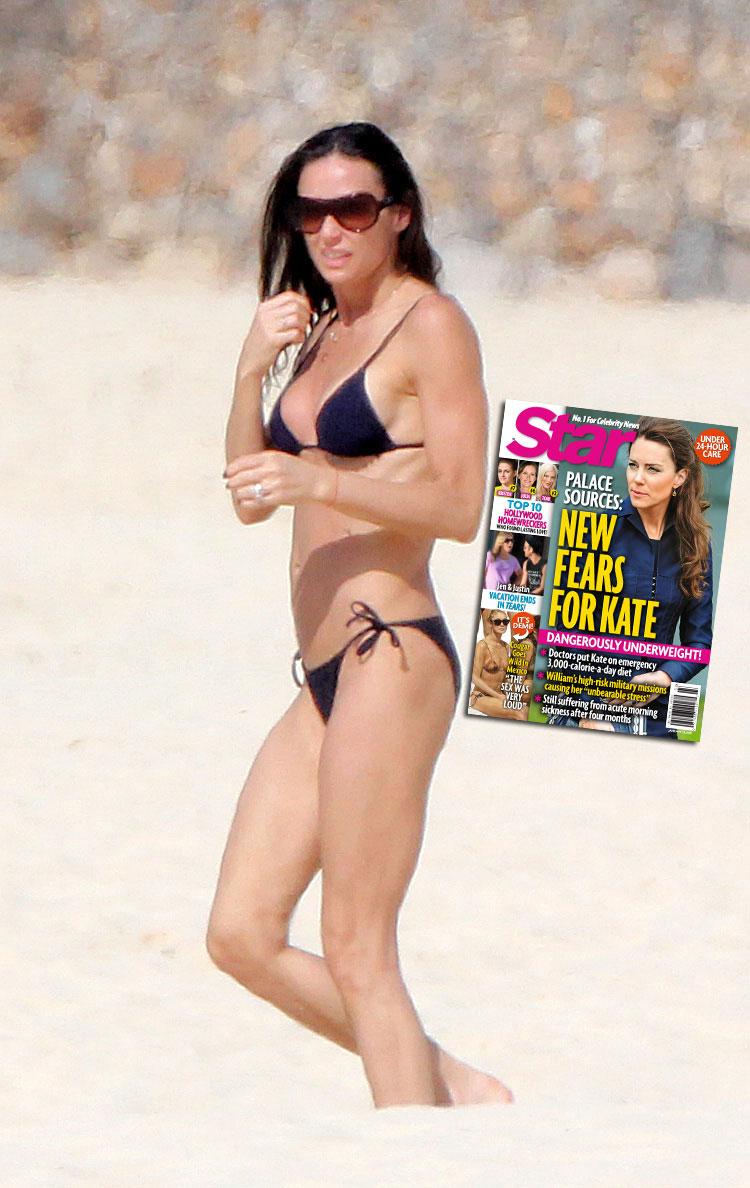 Just after Ashton Kutcher filed for divorce from her, Demi Moore spent Christmas week shaping up at a bikini boot camp, engaging in yoga, Zumba dancing, circuit training, meditation -- and hot hook-ups with younger men -- according to a new report from Star.
A source described the bootcamp at Tulum, Mexico's Amansala resort as a "weight-loss vacation" where "guests tend to be accomplished women in their 30s and 40s," and word has it that 50-year-old Demi burned up more than a few calories between the sheets!
Article continues below advertisement
Eyewitnesses added that the soon-to-be ex-wife of Kutcher was seen retreating to her room with younger men more than once; and that the resort fielded a call from a guest grousing that Demi's "very, very loud sex" had been keeping them awake.
"Demi was clearly after younger men on this trip; they were all about 28 to 33," a guest told Star. "There were three or four older guys staying at the resort, fifty-plus, and I don't think she talked to them at all."
Another source said that in an odd twist, Demi wanted to be addressed by the name "Topper," an esoteric reference to a 1937 Cary Grant film in which a man lives his life to the fullest.
"Demi almost came across as, I wouldn't go as far as to say bipolar, but up and down," one source said, while another said that Demi's "back-and-forth behavior just kind of killed the mood."
The full story is in the new issue of Star, on newsstands Thursday.