Exclusive
Demi Moore's Baby Heartbreak: Believes A Child Would Have Saved Her Marriage To Ashton Kutcher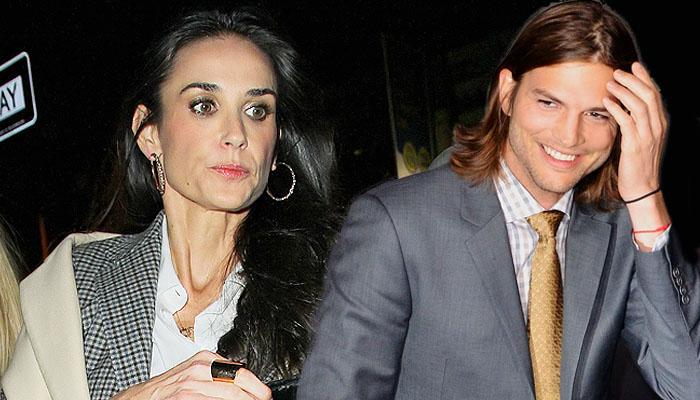 Would a baby have saved Demi Moore and her estranged husband Ashton Kutcher's ill-fated marriage?
The heartbroken 50-year-old Ghost star believes so, and she's telling close friends that if she'd been able to have a baby with the 35-year-old Two and a Half Men actor they would still be together, a source tells RadarOnline.com exclusively.
"Demi tried for YEARS to get pregnant with Ashton," the source says.
Article continues below advertisement
"She was in her early 40s when they first got together, and she put her body through hell trying to have his baby."
Demi, already a mother to daughters Rumer, Scout and Tallulah Willis, desperately wanted to fulfill her much younger husband's wish for his own biological children, the source says.
"Ashton wanted a child from day one, and Demi knew he would make an amazing father after seeing how great he was with her girls," the source says. "Sadly though, time wasn't on Demi's side, and she was never able to fulfill his baby wish."
The actress now believes that the tragic situation is what led to their eventual breakup, the source says.
"Demi believes in her heart that if they had had a child together, there wouldn't be a divorce going on right now," the source says. "She thinks if there had been a baby at home Ashton wouldn't have been out partying with friends, and he wouldn't have had the chance to cheat on her."
As RadarOnline.com previously reported, Moore is planning to hit her ex where it really hurts — by plundering his cold hard cash — and as the couple did not sign a prenup, the highly paid actor is pretty much at her mercy.