Exclusive
Demi Lashes Out At Ashton! Moore Still 'Really Pissed' At Kuchter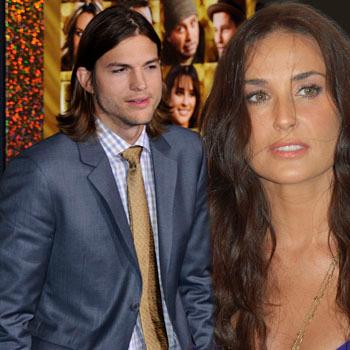 Demi Moore has not forgiven Ashton Kutcher and RadarOnline.com has exclusively learned why she's going after his money with a vengeance!
The 50-year-old actress has finally filed her divorce papers where she's asking for spousal support after her husband was caught cheating on her and the reason why is that she is still hurt by him.
"Demi is still really pissed off at Ashton," a source close to the actress explained.
Article continues below advertisement
"He humiliated her and then he treated her badly, which she didn't expect and it really made her mad. She basically wants to hurt him the way he hurt her, and this is the only way she knows how."
As RadarOnline.com exclusively reported, the papers Demi filed in Los Angeles says that she and her husband separated on Nov. 17, 2011, which was AFTER Ashton hooked up with Sara Leal on Sep. 24, 2011, telling her that he was separated from his wife.
"Demi was totally blindsided when Ashton cheated on her and she really hasn't gotten over it yet. She really loved him and she hasn't been able to let anything go."
The source said that Demi knows that she may not get the money she wants, but she feels like she has to at least try.
"Demi is hurt, plain and simple and she is lashing out."