Finally! Justice For Daniel Pearl --Pakistani Militant Arrested For Suspected Murder Of The U.S. Journalist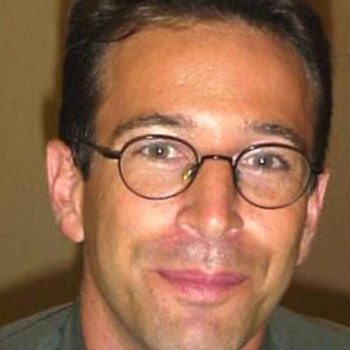 Article continues below advertisement
"We were after him for the past three weeks. We had information he was in Karachi," revealed a senior Rangers official speaking anonymously for security reasons.
Hayee was one of 27 people listed as possible suspects involved in Pearl's murder in a 2011 report by a group of Georgetown students called The Pearl Project. According to the Times, it is not the first occasion that he has been reported as captured since the 38-year-old journalist's death.
The militant was arrested in 2003 in Multan, a city in the southern part of Punjab Province, in connection with the death of six Shiites. He was later acquitted and continued to live freely in Punjab Province, where Lashkar-e-Jhangvi has its strongest roots.
Pearl's parents, Ruth and Judea, found comfort in the news that their son's alleged killer was finally in custody. "We are gratified with this latest arrest and hope that justice will be served in a timely manner on all those who were involved in the abduction and murder of our son, Danny," they said in a joint statement.
MORE ON:
Celebrity Justice
Article continues below advertisement
Daniel was the South Asia bureau chief for the Wall Street Journal based in Mumbai, India, when he was abducted in neighboring Pakistan on January 23, 2002, while on assignment investigating alleged links between "shoe bomber" Richard Reid and Al-Qaeda.
A month later, a videotape was released titled The Slaughter of the Spy-Journalist, the Jew Daniel Pearl, which showed his horrific beheading in graphic detail followed by shots of his mutilated body, and lasted a grisly 3 minutes and 36 seconds.
His mourning widow, Mariane Pearl, went on to write the memoir A Mighty Heart, that was later brought to life on the big screen by Angelina Jolie.