Lebanon Considering Lawsuit Against Showtime's Homeland 'For Damaging Image' Of War Torn Nation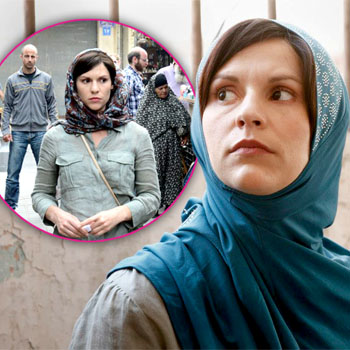 By Debbie Emery - RadarOnline.com Reporter
Homeland is a huge hit with American viewers, but the people of Lebanon are not fans of how their native country is portrayed on the show.
They are so disgruntled in fact that a tourism minister has revealed that the country is planning to sue the Emmy-award winning Showtime drama, reported ABCNews.com.
"This kind of film damages the image of Lebanon — it is not fair to us and it's not true, it is not portraying reality," Fadi Abboud told the Beirut-based Executive magazine.
Article continues below advertisement
"We want to take action, we want to write to the filmmakers and producers and demand an apology. And we are planning to raise a lawsuit against the director and the producer."
According to Abboud, a recent episode of the show starring Claire Danes and Damian Lewis featured snipers on Hamra Street in West Beirut, which according to the Associated Press is a lively neighborhood filled with cafes, book stores and bars.
"It showed Hamra Street with militia roaming in it. This does not reflect reality," he told the AP. "It was not filmed in Beirut and does not portray the real image of Beirut."
Homeland focuses on a female CIA agent (Danes) who believes that a United States soldier who was captured in Iraq and returned home a war hero has been turned into an informant by Al Qaeda.
During the episode set in Beirut, Danes is seeking to kill a senior figure in Hezbollah allied with Al Qaeda (despite the fact that, in reality, there is likely more animosity between these two groups than there is between either of them and America).
Article continues below advertisement
An added point of contention is that Homeland shoots its urban scenes in Tel Aviv, Israel, which has long had a tense relationship with Lebanon.
One local woman told the AP that it is "insulting" for them to confuse the Israeli city for Beirut. "Israel destroyed our country. Israel invaded and occupied our country," she complained.
On Friday, the real-life Beirut was rocked by a massive car bomb explosion that killed top security official, Wissam al-Hassan, whose investigations implicated Syria and Hezbollah in the assassination of former Lebanese prime minister Rafik al-Hariri seven years ago, reported NBCNews.com.