Exclusive
Casey Anthony Sued For Three Billion Dollars, Accused Of Causing Emotional And Mental Distress!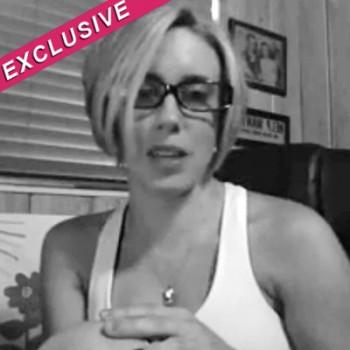 Casey Anthony has been accused of many things in her time, not least the murder of her toddler daughter, Caylee, but a recent lawsuit took the criminal allegations against the "Tot Mom" to a whole new crazy level!
Anthony was being sued for a whopping three billion dollars by Naomi Riches, a Pennsylvania woman who maintains Anthony caused her "emotional and mental distress" after she threatened to kill her, RadarOnline.com is exclusively reporting.
Article continues below advertisement
EXCLUSIVE DOCUMENTS: Woman Tried To Sue Casey Anthony For Three Billion Dollars!
The rambling lawsuit makes a plethora of crazy allegations against Anthony, who was acquitted of the murder of Caylee, following a sensational trial last year.
"Casey Anthony is an Illuminati actress who has used the summers 2009-2011 to mock and harass my current circumstances," the lawsuit claims. "Casey Anthony and Nancy Grace are working in cahoots with one another to fill the media with propaganda so that American Citizens believe there is Justice in this country… Casey Anthony called my house August 2011 and told me that my life was being exploited and that I was a hated nation wife, she told me she would come to my house in Fort Collins, Colorado and kill me just as they did Peggy Hettrick in 1987. She let me know that my left eye would be stabbed out as a part of the Illuminati symbolism. She told me that the government was going to find a way to tap into my water pipes and poison my water supply. I was terrified to shower and drink water for months. I had to spend $600.00 on bottled water."
In the disturbing court documents, the Pennsylvania woman goes on to allege, "She (Casey Anthony) told me that there were cameras lodged in the back of my eyes and that my life is a reality show for the Elite. Because of her, I suffer from severe psychological damage. For months I couldn't use the bathroom to go number 1 or 2 without thinking there was some sick wealthy pervert watching me through cameras Casey Anthony claimed were lodged in the back of my eyes."