Eyewitness Reveals Gruesome Details In Naked Man's Face-Eating Attack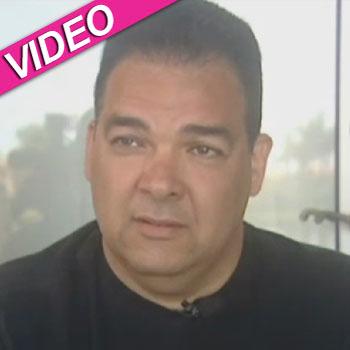 Larry Vega couldn't believe what he was seeing as he was out riding his bike on Saturday. A naked man was attacking another man, literally eating his face away.
"The guy was like tearing him to pieces with his mouth, so I told him, 'Get off!'" Vega told Miami's WSVN "You know it's like the guy just kept eating the other guy away like ripping his skin."
Vega flagged down a passing police officer who shouted at the man several times, telling him to get off his victim, who was also naked and is believed to have been homeless.
Article continues below advertisement
"The guy just stood his head up like that with a piece of flesh in his mouth and growled," Vega said.
As RadarOnline.com reported, the attacker was shot and killed by cops. His victim was rushed to the hospital with 75 percent of his face gone.
It was pretty gruesome that's for sure. One of the most gruesome things I have ever seen in my life in person," Vega said. "You know, you see these things in the movies but when you see it in person, it's pretty traumatic."