Exclusive
Rape, Stabbing & Incest! Psycho Prequel Bates Motel 'Is A Despicable Attempt At TV Ratings,' Slams Right Wing Group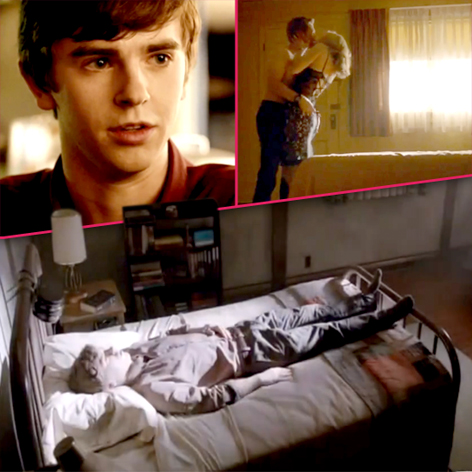 Fans of cult horror director Alfred Hitchcock are clamoring to watch the prequel to his most famous classic Psycho, but one right wing group claims the latest adaption from A&E is corrupting the minds of young viewers with excessive sex, violence and incest.
"Bates Motel is one of the most despicable attempts at TV ratings in recent memory," slammed Dan Gainor of the Culture and Media Institute in an exclusive interview with RadarOnline.com.
Article continues below advertisement
"A woman is stabbed, handcuffed to a table, beaten and raped. She stabs her rapist eight separate times and kills him. And that's on a backdrop of implied incest. Yet A&E thinks that's TV-14?
"Do A&E executives want their 14-year-old children watching that? If not, then why do they expect the rest of America to tolerate it?" Gainor went on to ask.
"This is a grotesque abuse of a rating system designed to protect families and children. It shows the real monsters of Bates Motel are the ones who work for A&E."
When it was released in 1960, the original Psycho had its fair share of controversy due to its unprecedented depiction of nudity and violence, where even the opening scene showing an unmarried couple in bed together was seen as a taboo.
Despite the initial scandal, the film went on to become Hitchcock's most lasting legacy, turned Janet Leigh and Anthony Perkins into huge stars – and made a whole generation of filmgoers terrified of showering alone!
With only the premiere episode of Bates Motel having aired so far, it is not yet known whether the show's notoriety will have the same effect, but with 2.4 million adults aged 18-49, it is already the network's highest rated drama series debut in the adult demo.