Two Teenage Girls Arrested After Sending Steubenville Rape Victim Death Threats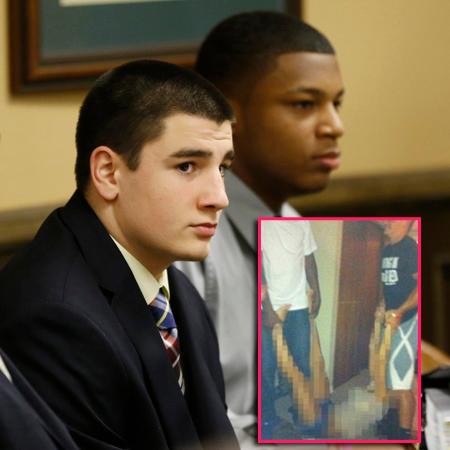 Two teenage girls have been arrested after sending death threats to the 16-year-old girl who was raped by a pair of high school football players, RadarOnline.com has learned.
The school girls, 15 and 16-years-old are being held at Jefferson County Juvenile Detention Center after threatening the victim's life via Twitter and Facebook.
"Let me be clear," said State Attorney General Mike DeWine. "Threatening a teenage rape victim will not be tolerated. If anyone makes a threat verbally or via the Internet, we will take it seriously, we will find you and we will arrest you."
Article continues below advertisement
The threats were made just hours after Ma'lik Richmond and Trent Mays were found guilty of digitally raping the girl during a booze filled party in August 2012.
The case gripped the nation for the shocking nature of the crimes, which saw photos of the girl semi-conscious and being held by her hands and ankles posted on the Internet.
The 16-year old has been charged with one misdemeanor of aggravated menacing for threatening the life of the victim via the social networking site, Twitter. The younger accused is charged with one misdemeanor of menacing for threatening bodily harm on Facebook.
The girls will appear before Judge Sam Kerr on Wednesday.
Meanwhile, news outlets CNN, MSNBC and Fox News have come under fire for revealing the identity of the underage victim.
The mishap occurred while the networks were airing footage from the trial during its conclusion on Sunday when Richmond stood up and apologized to the victim by name and none of the networks censored the statement.
It is not clear if the girls who have been arrested learned the name of the victim through the news reports.