Who's That Girl? Steven Tyler Auditions In Drag On American Idol!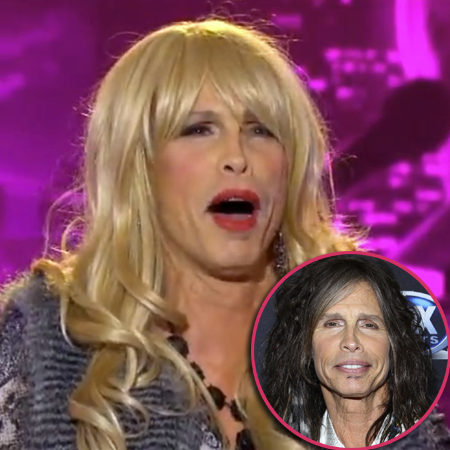 Article continues below advertisement
He wore a blonde wig, a snakeskin skirt, and an apparatus that created the illusion of a bust, complete with honking effects.
"What the what?" a confused Randy said as the 64-year-old rock icon emerged as his garish alter ego.
"I'm gonna judge your a** first," the Dude Looks Like A Lady singer said. "Unlike you men, the roosters may crow, but the hens deliver the goods!"
"You wanna go through to Hollywood or what?" Randy said. "I thought it was Halloween up in here!"
After some playful dialogue with the judges, Tyler lost the wig and wished the current panel good luck in following his footsteps.
"No Hollywood for you -- maybe Boston!" Randy told the Beantown native.
"Oh hell naw," Nicki said. "That is a sight to be seen!"
Watch the video on RadarOnline.com
American Idol's 12th season continues Wednesday on Fox at 8/7c.