Oops! Steven Tyler Drops F-Bomb On TODAY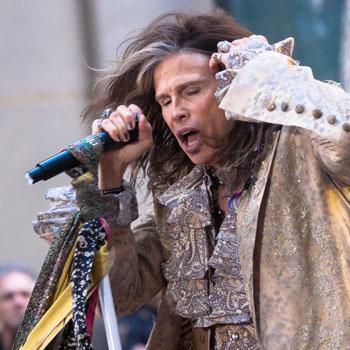 Steven Tyler let the F-word slip during his appearance on TODAY Friday, and RadarOnline.com has the cursing clip.
The former American Idol judge hailed fans at New York's Rockefeller Plaza by saying, "Thanks for coming out, you crazy f***s!" while weatherman Al Roker was giving a report.
Roker rolled with the awkward moment, saying, "What did he just say? That's why they haven't done mornings."
Article continues below advertisement
The singer, 64, also made a gaffe in referring to the program as its foremost competitor, Good Morning America.
Two weeks ago, Tom Hanks made a similar mistake, slipping the F-word in an appearance on GMA.
Watch the video on RadarOnline.com below. (Warning: Video contains profanity.)
MORE ON:
Good Morning America