No More Sweet Emotion! Aerosmith's Steven Tyler and Fiancée Call It Quits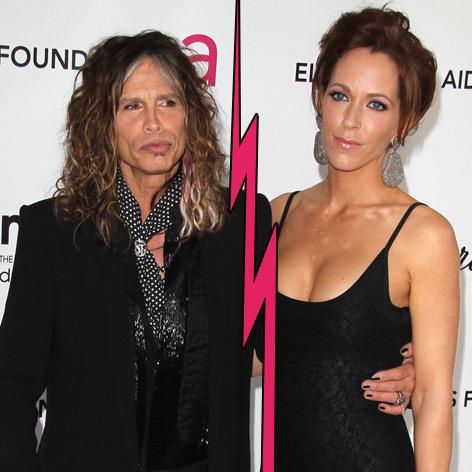 There's no more "Sweet Emotion" between Steven Tyler and his fiancée Erin Brady.
According to the New York Post, the couple have split up after being engaged for a year.
The Aerosmith frontman "was just not that nice to her in the end. His family and entourage never really accepted her and she can do better," a source is quoted as saying.
"The engagement is off."
Rocker Tyler, who quit his stint as an American Idol judge this summer, has had numerous women in his life, including model Bebe Buell, with whom he had daughter Liv Tyler, born in 1977. The next year, he married model Cyrinda Foxe. They divorced in 1987. In 1988, he married clothing designer Teresa Barrick, but they divorced in 2006. He has been in a relationship with Brady since 2006 and they got engaged in Dec. 2011.
Article continues below advertisement