Latin American Idol Winner Busted For Attempting To Smuggle $1Million Of Heroin In Her Shoes!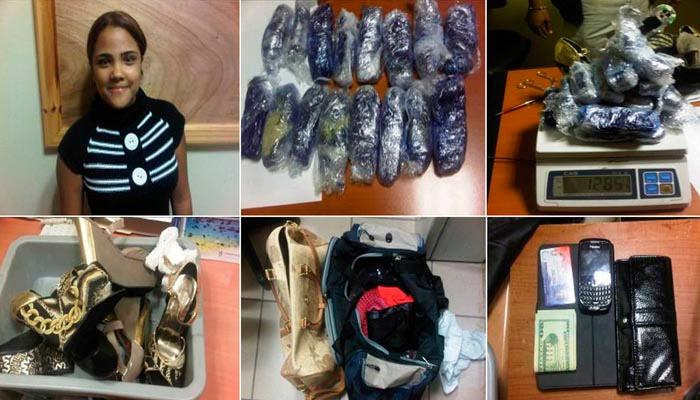 She was once the darling of her native Dominican Republic when she became the winner of Latin American Idol.
But now Martha Heredia has fallen from grace after being arrested on suspicion of trying to smuggle heroin in the heels of her platform shoes!
The embarrassing incident happened on Wednesday when the 22-year-old was arrested trying to board a plane to New York from Santiago.
Police found 2.9 pounds of heroin - a street value of $1 million - stuffed in the heels of three pairs of shoes packed in her suitcase, the Associated Press is reporting.
Article continues below advertisement
Frank Duran, the National Drug Control Agency's director for Santiago, says police ordered the singer to have X-ray tests to determine if she was hiding drugs inside her body. She wasn't.
But authorities now want to know if she was working as a drug mule for a larger trafficking organization.
If Martha is found guilty she faces 10 years in prison.
It's a huge come down for a woman who wowed audiences on the Latin American version of American Idol.
She was so popular in the Dominican Republic that when she appeared on the 2009 finale of the show thousands gathered in public plazas to watch her sing on large TV screens.
Leonel Fernandez – the country's president at the time – urged Dominicans to vote for her.
Miguel Vargas, the then opposition party leader, gave away thousands of pre-paid phone cards so the public could vote for her during the final.
But her reputation took a tumble in 2010 when she hit and killed a Haitian boy with her car while he was trying to cross a highway.
Last month Martha filed a domestic violence complaint against her husband Manuel Varet Marte – a hip-hop artist known as Vakero.
He is being held in prison while police investigate the case.