Keira Knightley: My Career Is 'All Smoke And Mirrors'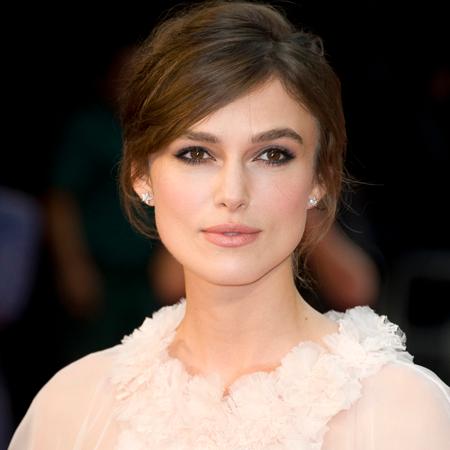 Academy Award-nominated actress Keira Knightley tells March's Marie Claire she feels her wildly-successful career is "all smoke and mirrors.
"My career is on the verge of being ridiculous all the time," the Never Let Me Go star tells the magazine, which she appears on the cover of.
Referring to the unending stream of inadvertent flashes, Keira vowed paps will never "get a shot of me falling out of my knickers as I'm coming out of a club."
Article continues below advertisement
The Anna Karenina star, 27, also discusses her burgeoning fashion career in the interview, expressing her fondness for getting all gussied up.
"I like the fantasy of fashion … creating a different person and dressing up like her," Knightley says, admitting she's not much on her toes.
"I'm not a good dancer … I don't see the world through movement," said the slim stunner, who's engaged to Klaxons band member James Righton.
"I'm not someone who listens to a lot of music," she says. "But I get wonderful perspective by being with someone who is less like me than more like me.
"The way James thinks is something I don't get. We come at things from totally different angles."
The English beauty, when asked about the royal baby, said she's "over the moon" about the good news for Prince William and Kate Middleton, "but I really can't mount an argument in favor of monarchy.
"Is that treason? Do I have to turn in my passport?"
Next up for Keira is the film Can a Song Save Your Life?, which is due out later this year. March's Marie Claire hits newsstands February 12.