Keira Knightley Shines In "Anna Karenina"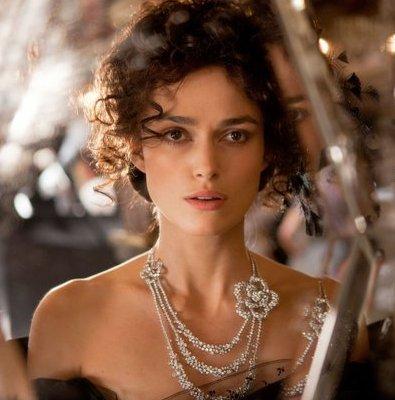 Keira Knightley stars as the tragic heroine of the famed Tolstoy novel Anna Karenina. Anna, the wife of a powerful bureaucrat (Jude Law), goes to Moscow to help her brother (Matthew MacFadyen) repair his marriage. There, she meets the dashing Count Vronsky (Aaron Taylor-Johnson) and begins the passionate affair that will prove to be her downfall.
Director Joe Wright brings a unique gimmick to this sweeping romantic tale, setting much of it on the stage of a 19th-century theater, then opening it up to include the backstage, audience area and even the lobby before moving it out into the snowy Russian countryside.
Article continues below advertisement
But he keeps bringing it back to the theater, in fascinatingly imaginative ways, making it both purposely stagey and emotionally real.
Knightley shimmers, Law glowers and Taylor-Johnson is the kind of eye candy any woman would ruin her life for.
Long story short: Classic literature gets a boost in this engrossing tale!