Lindsay Lohan 'Acted Like A Child' On The Canyons Set, Says Co-Star James Deen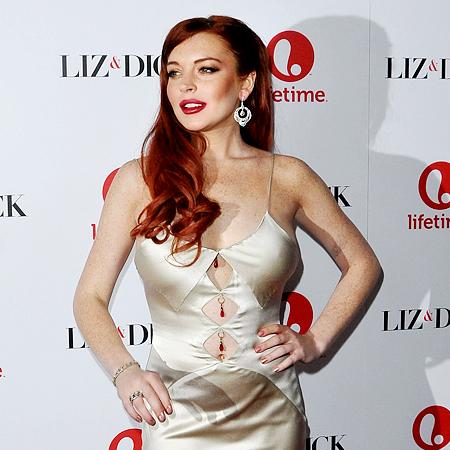 It sounds like a case of "Lindsay being Lindsay," as yet another co-star is complaining about Lindsay Lohan's diva-like attitude on set!
James Deen, who appears alongside the 26-year-old troubled actress in his first mainstream movie, The Canyons, has starred in more than 4,000 porn films, but found Lohan much harder to work with than his regular X-rated sidekicks, reported FoxNews.com.
"In porn I am used to working with professionals who are courteous to others. But Lindsay was like a child lashing out," revealed the adult film star. "There were days when she would scream and yell and cry and refuse to come out."
Article continues below advertisement
The Means Girls star agreed to appear naked in the movie about a group of sexually charged youngsters in Los Angeles. However, when it came to shooting the raunchy scene, she fell apart!
"As an adult film star I felt totally at home. I had worked with the other actresses countless times and because we were relaxed Lindsay became unnerved. She started to get more and more freaked out," said Deen."We were all standing round naked and the next thing Lindsay was screaming, 'Put your clothes on. For the love of God put your clothes on!'"