Spokesperson For Heart Attack Grill Dies – Of A Heart Attack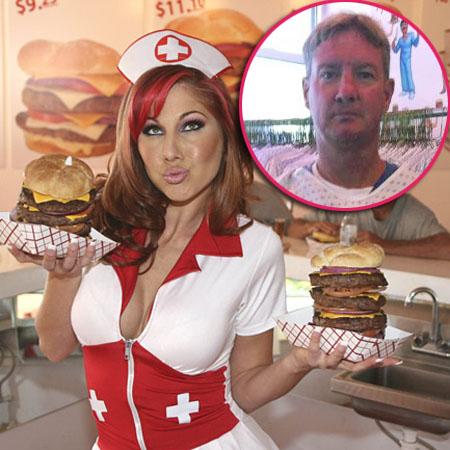 In a sad, ironic twist, the second spokesman, in two years, for the infamous Heart Attack Grill has died of a heart attack, RadarOnline.com has learned.
John Alleman, 52, suffered the cardiac arrest as he sat at a bus stop in front of the Las Vegas Boulevard novelty restaurant last week, and was removed from life support Monday afternoon, the restaurant's owner Jon Basso told the Las Vegas Sun.
Basso told the paper Alleman - a 180-pound Pennsylvania native who was genetically predisposed to cardiac issues - "lived a very full life" and "will be missed.
Article continues below advertisement
"He lived, ate and breathed the Heart Attack Grill."
The restaurant features a medical theme, trumpeting the inherent unhealthy nature of the fare with culinary offerings such as Flatliner Fries and the 3-pound Quadruple Bypass Burger, which comes in at 9,982 calories.
The restaurant's initial spokesman, 575-pound Blair River, died of flu-related pneumonia at 29 in March 2011. Last year, a man was rushed to the hospital while eating the 6,000-calorie Triple Bypass Burger.
Basso, who will close the eatery the day of Alleman's funeral, said the tragedy "isn't going to stop us from what we're doing.
"People have got to live their lives," he said.