Man Drops Dead Of Heart Attack After Doing Gangnam Style Dance At Office Christmas Party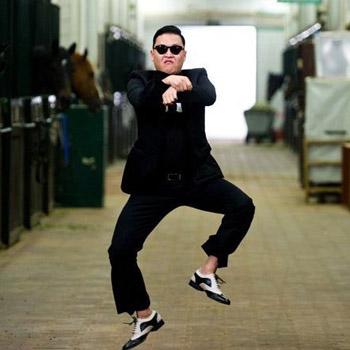 A British man suffered a heart attack at his office Christmas party after dancing to the worldwide smash hit Gangnam Style, RadarOnline.com is reporting.
I.T. manager Eamonn Kilbride dropped to the floor after aping the energetic horse-riding style moves of Korean pop sensation Psy at a country club in Northern England.
Julie, his wife of 23 years, was with him celebrating her birthday when he began to complain of chest pains.
Article continues below advertisement
Despite desperate attempts from his wife and paramedics to revive him, Kilbride was pronounced dead at the scene.
A coroner later ruled that the 46-year-old had suffered from acute heart failure.
Mrs. Kilbride was quick to pay tribute to her "loving husband" who she said lived life with a smile on his face.
"I want people to know how he would help anybody whether it was a life-long friend, or someone he had just met," she told The Sun. "He was a great family man and he worked so hard.
"Eamonn was always the life of the party and loved dancing. We were having a fantastic time at the Christmas party and Eamonn had just finished dancing to Gangnam Style.
"He was up on stage and entertaining everybody. He said he had a bit of a pain and just collapsed.
"I tried to revive him until the ambulance got there, but by the time he got to the hospital he was gone."
Mrs. Kilbride continued: "Eamonn was such an intelligent man, he inspired our children and made sure they had a good education.
Article continues below advertisement
Jenni Rivera's Family Clinging On To Hope That Latina Superstar Did Not Die In Plane Crash & Is Still Alive