Rosie O'Donnell Drops 12 Pounds After Heart Attack Scare: 'I Almost Died'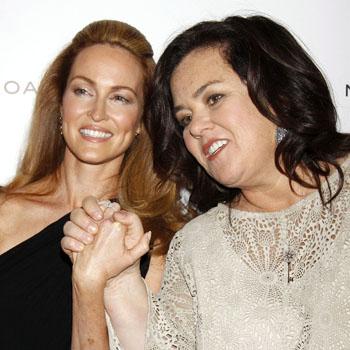 Rosie O'Donnell has opened up about the heart attack that nearly killed her saying it shocked her into taking better care of herself.
And the 50-year-old comedienne says she has lost 12 pounds since the August 14 incident.
O'Donnell tells People: "I almost died – and that's not an over-exaggeration. That's a fact."
The mom-of-four says the near-death experience has spurred her on to eat healthily in a bid to be around for her children.
Article continues below advertisement
O'Donnell, who lost her own mother in childhood, says: "My two youngest are nine and 12 and I was 10 when my mother died and I hardly remember her.
"I remember thinking: 'This is too soon to be done.'"
O'Donnell tells the magazine that her 12-year-old was with her when she had the attack. She says: "My son, Blake, said: 'Mommy, you look very white.'
"I told him: 'I don't feel so good honey.'"
The former talk show host admits she packed on 20 pounds after her new wife Michelle Rounds faced her own health scare. As RadarOnline.com previously reported, O'Donnell's then fiancee had surgery in June after being diagnosed with Desmoid Tumors – rare growths that can destroy tissues and bones.
The actress dealt with the stress by gorging on junk food, saying: "I abused sugar the way a drug addict would. Those foods almost killed me."
O'Donnell has now drastically changed her diet and has lost 12 pounds.
"I tossed out all my junk food, especially anything with sugar. For once it wasn't difficult for me to live without sweets.
"It took a heart attack for me to learn to take care of myself."
RELATED STORIES: