Rosie O'Donnell And Her Bride Attend U.S. Open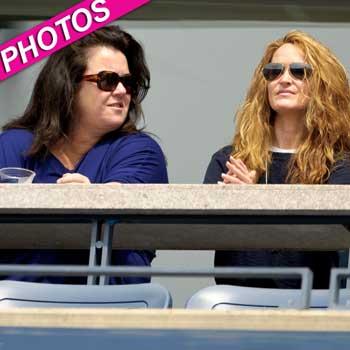 Apparently completely recovered from her recent heart attack, Rosie O'Donnell and her new wife, Michelle Rounds, took in a match at the U.S. Open Sunday.
Rosie had her son, Blake, along for the fun, and the two were even spotted doing the wave.
Last week Rosie revealed that she and Michelle had secretly wed June 9.
Rosie's heart attack occurred last month and the former talk show host revealed details of her scary experience to help other women identify the symptoms.
Article continues below advertisement