Rosie O'Donnell: 'I Am Lucky To Be Here' After Suffering Heart Attack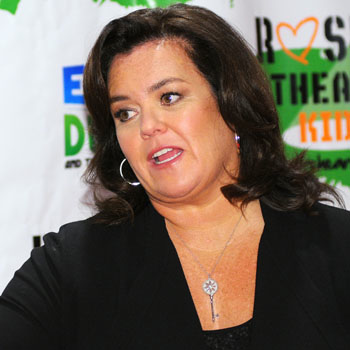 By Alexis Tereszcuk - Radar Entertainment Editor
Rosie O'Donnell had a heart attack and is sharing the news about her frightening medical scare and her treatment.
The 50-year-old wrote about what happened on her blog Rosie.com, explaining that a few hours after helping an "enormous woman struggling to get out of her car," her body hurt.
"I had an ache in my chest both my arms were sore everything felt bruised," Rosie wrote but said that she took Bayer Aspirin and did not call 9-1-1 and waited until the next day to go to the cardiologist, where she was told that she had a heart attack and was sent to the hospital where a stent was put in.
Article continues below advertisement
"My LAD (Left Anterior Descending Artery) was 99 percent blocked," she revealed. "They call this type of heart attack the Widow maker I am lucky to be here."
Rosie cautioned other women to know the symptoms of a heart attack and to please call 9-1-1.
Her fiancée Michelle Rounds was just diagnosed with desmoid tumors and they have postponed their wedding.
Rosie is now home resting after her surgery.
RELATED STORIES: