Happy Valentine's Day! Seven Things You Didn't Know About Romantics Most Loved - And Cynics Most Hated - Holiday!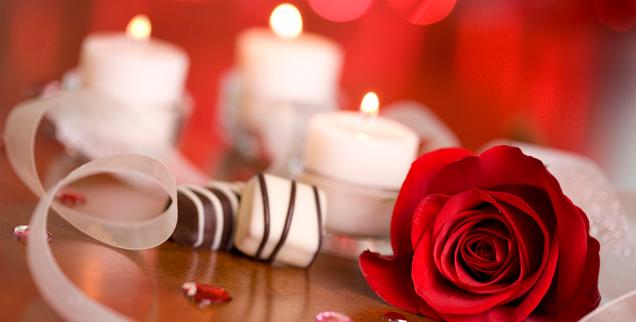 Well, it's Valentine's Day 2013, and whether you're single, married, dating, or none of the above, the holiday is always one sure one to stir up introspection on one's relationship, or lack thereof.
No matter what your situation, we're sure you'll enjoy the following compendium of facts, statistics and anecdotes about the day Cupid's arrows are all over our Radar. With that, enjoy the seven things you might not know about Valentine's Day …
Article continues below advertisement
7. (Not Such) Goodfellas: Often associate with the holiday for its' name, the St. Valentine's Day Massacre marked the 1929 assassination of seven mobsters in a garage on Chicago's North Side during the prohibition war, as Al Capone's South Side instigated the attack on Bugs Moran's North Side. All of the bloodshed pressured investigators to turn up the heat on Capone, who was famously convicted on income tax evasion charges two years later.
6. Perfect Day: While many celebs prefer the summer season to exchange "I do's," famous couples who've tied the knot on Feb. 14 include Salma Hayek and Francois-Henri Pinault; and Marko Jaric and Adriana Lima.
5. Tainted Love: Unfortunately, some of the passion culled up on the sentimental day has been for the bad, as a number of gruesome, jealousy-tainted crimes have been documented in conjunction with the holiday. Among them: Gibson Paul, a Fla. man who was convicted of first-degree murder, and other charges, after gunning down girlfriend Tomicka Peterson on Valentine's Day 2011 after she told him she was leaving him; Juan Manuel Navarro, a Calif. man who was convicted of murder in the 1993 death of the mother of his kids, ignoring a restraining order she had and shooting her in the head in front of their 4-year-old son, Juanito; and Okla. doctor John Hamilton, who was convicted in the 2001 strangling of his wife after he learned she was planning to leave him upon learning of his clandestine communications with another woman.
MORE ON:
Christina Applegate
Article continues below advertisement
4. For the Love of Money: Americans, on average, spent an average of $126.03 on the holiday last year, according to a NewsFeed survey. While greeting cards (72 million sold annually for the occasion) and romantic dinners account for much of the tab, the real force behind the pricey average is jewelry, as sales on the gleaming day tally more than $4.1 billion.
3. Puppy Love: Already a big week on the canine circuit with Westminster Kennel Club Dog Show on the calendar, dogs and other household pets are well-honored by their owners on the holiday, as last year, people spent more than $367 million on their pets annually, according to NewsFeed.
2. "I've been really tryin', baby …": In recent survey of more than 2,000 men and women between the ages of 18 and 70 -- with 66 percent of those identifying as being in committed relationships -- 85 percent said that sex is a definite element of the holiday, and 50 percent said they'd be let down without it on the holiday. In the survey, conducted by sex and relationships researcher Kristen Mark, 55 percent of people said they would be open to doing something new, sexually, because of the holiday.