The Bachelor's Sean Lowe Is A Born-Again Virgin!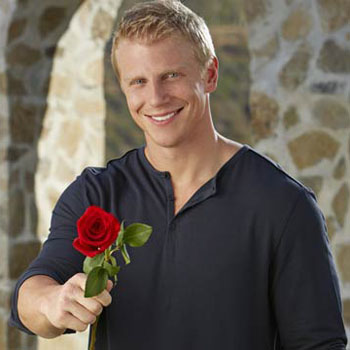 Sean Lowe made it through the wilderness - and, apparently, The Bachelor as well!
Believe it or not, but the hunky blond beefcake star of the show's 17th season has not made love to any of the gorgeous ladies pursuing him, as he's a born-again virgin who's sworn to stay chaste until he gets married, a show insider tells US Weekly.
"Everyone knew religion was important to him, but sex wasn't discussed," a show insider said, noting "he had some pretty intense make-out sessions" with almost a dozen women on the show.
Article continues below advertisement
The Dallas, Texas native - who lost his technical virginity in college - rankled a few libidos during the show's fantasy suite tapings, when couples are left alone off-camera in an overnight suite. (The show's creator Mike Fleiss estimates men on the show make love to an average of three women per season.)
The women "were ready" to do the deed with the former men's fitness model, but he held true to his faith, rejecting their carnal advances so he could get to know them better through talking, sources said.
The Bachelor airs Monday nights at 8/7c on ABC.