Ousted Bachelorette Contender Sean Lowe: 'It Exhausted Me Dating Emily'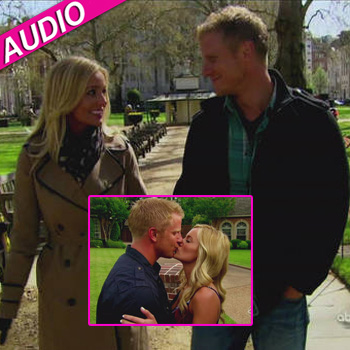 Article continues below advertisement
And even though Emily is currently choosing between Jef Holm or Arie Luyendyk Jr., Sean says if she came crawling back to him, he wouldn't take her.
EXCLUSIVE PHOTOS: Bachelor Reunion Pics
"Not happening. There's no way. I'm not going back," Sean said.
"Not that it's so egregious but at the end of the day she thought Jef and Ari were better fits. The girl I'm gonna be with is gonna have no doubts about me."
Sean got particular airtime on The Bachelorette when they were in Prague and he was shown running through the streets desperate to find Emily, calling her name — but he tells the radio station it was just edited to look that way by the show.
"The producers told me… I don't know if we're going to be able to find her, but lets go try. They were obviously telling me which way to turn as I'm running down the street, and never once did I yell out her name," Sean explained.
Article continues below advertisement
"They took that from something else. I promise! I have more respect for the city of Prague than that to be yelling at two in the morning!"
Is Sean Lowe The Next Bachelor?