Exclusive
Emily Maynard Don't Pick Arie, Warns His Ex!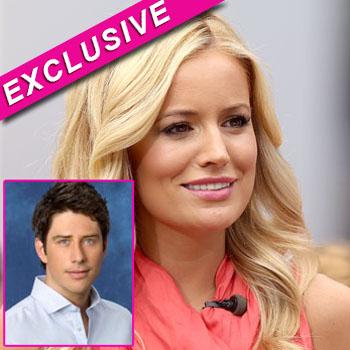 The Bachelorette's Emily Maynard has narrowed her choices down to the final two men, but the ex-girlfriend of one of them has a stern warning for her -– don't pick him!
Hunky Arie Luyendyk Jr.'s ex-girlfriend Cassie Harshman claims that he has led on Emily, and the show's viewers, since the start of the hit ABC series.
"He's in it for the fame," Cassie told Star magazine about her ex.
"Arie has dated hundreds of women and travels all over the world."
Article continues below advertisement
Cassie, 27, continued, "Clearly, he doesn't need help finding a date or someone to fall in love with.
"The whole idea of Arie being on The Bachelorette is a joke. He hasn't raced much since 2008, and I know with certainty that his only motive for going on the show was for the fame and attention."
Cassie and Arie, 30, began dating in late 2009, and he ended up moving in with her and her two young children from a previous relationship. Arie moved out in June 2011, but they continued to try and make it work until breaking it off for good that December.
"He wasn't the best father figure to my children," says Cassie -- something Emily may want to take note of, as she hopes to find just that for her daughter, Ricki, 7.
Let's hope it's not too late, as Emily is reportedly already engaged!
Cassie explains: "Let's just say that Arie has some growing up to do himself."
If her words seem particularly hard on a man whom she was involved with for two years, sources say there's a good reason. A published report -- backed up by mutual friends of Cassie and Arie -- claims that he was filmed on The Bachelorette having a heart-to-heart with Emily, during which he revealed that Cassie had miscarried his child. The report claims that the footage ultimately was edited out of the broadcast version.
Article continues below advertisement
"If that happened, I'm mortified that Arie would share such painfully intimate details of our relationship while the cameras were rolling," Cassie tells Star, confirming the miscarriage.
"What happened is one of the hardest things a woman can go through. I've moved on, but Arie using that to try and elicit sympathy from Emily is horrible."
The big finale of The Bachelorette airs Sunday, July 22 on ABC. Meanwhile, for more details about Cassie's reasons for telling Emily to stay away from Arie pick up the new issue of Star magazine -- on newsstands Thursday.